WATCH: When John Morrison Made Headlines With a Superhuman Save at WWE Royal Rumble
Published 01/25/2021, 7:15 AM EST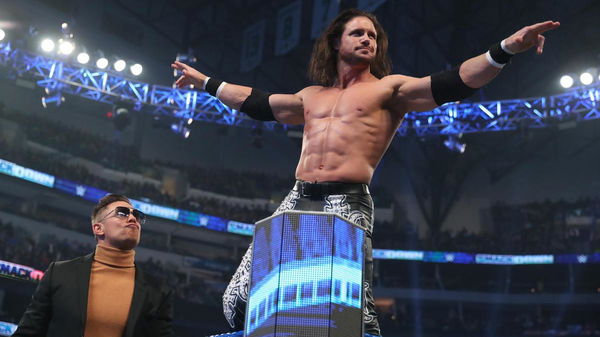 ---
---
On the night of the Royal Rumble, 30 Superstars sacrifice life and limb for a chance at headlining WrestleMania. With crazy saves (thanks to loopholes), Superstars last more than their opponents in the match; and who to know it better than John Morrison?
ADVERTISEMENT
Article continues below this ad
When WWE arranged the biggest Royal Rumble with 40 participants, fans were hoping to see more action and surprises. Although John Morrison did not win the match, he won the hearts of fans and critics alike.
The former ECW Champion entered the match at number 7. He tried his best to stay in the match but William Regal had his eyes on him. Regal tried to send him over the top rope, followed by a clothesline.
ADVERTISEMENT
Article continues below this ad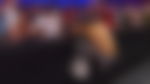 But surprisingly, Morrison survived thanks to his agility and reflexes. Morrison performed a cat leap onto the barricade to avoid having his feet touch the floor, hence he stayed 'legal' in the match.
Meanwhile, Regal got eliminated by Ted DiBiase junior. Morrison, still hanging on the barricade, jumped onto the steel ring steps and re-entered the ring. Watch the incident below –
However, Morrison was eliminated at number 10 by CM Punk-led New Nexus. Morrison's spot save was acclaimed as "arguably the spot of the decade."
John Morrison became an inspiration at Royal Rumble
The following year, Morrison left WWE due to physical reasons and creative differences. However, his 'stunt' at the Rumble paved way for many more.
Former WWE Champion Kofi Kingston is known for his incredible Rumble saves. But Kingston got the inspiration from none other than Morrison.
"So, it was John Morrison who was the one," Kingston admitted in an interview. "I always give him credit because he's the one who got knocked off the barricade, and then Spider Monkeyed on the barricade, and, like, came back on, but then the year after that, he wasn't with the company anymore."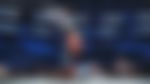 "So, I was like, 'Oooh, if you want somebody to go do something like that, I'll take it. I'll go do that spot.' So, I did the headstand," he concluded.
ADVERTISEMENT
Article continues below this ad
Now that John Morrison is officially back in WWE after almost a decade, he might take part in the Royal Rumble next Sunday. His tag partner The Miz is already in the match.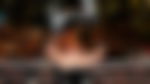 Previous year, Morrison only lasted nine seconds in the match, thanks to Brock Lesnar. Hopefully, this time, we will see more of John Morrison.
ADVERTISEMENT
Article continues below this ad