"What Did Batman Ever Do To You?"- R-Truth Trolls Ali on RAW Talk
Published 11/03/2020, 10:07 AM EST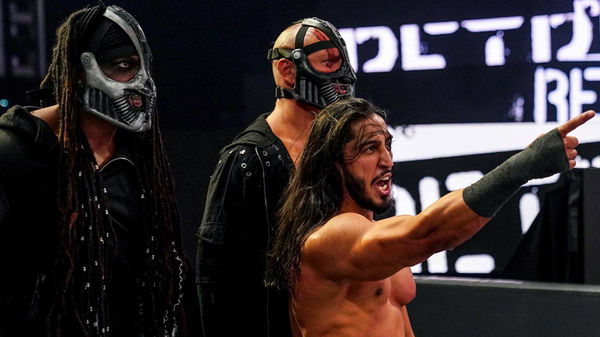 On this week's RAW, Mustafa Ali revealed some details about RETRIBUTION. The most interesting part of it has to be the names and masks of the individual members. Like WWE Universe, former 24/7 Champion, R-Truth, had a lot to ask the leader, Mustafa Ali.
ADVERTISEMENT
Article continues below this ad
Ali appeared on RAW Talk for a post-event interview. Notably, RETRIBUTION attacked Tucker and Ricochet after their match tonight.
Ali explained that he didn't want to be an escape from reality but a reminder of reality.
ADVERTISEMENT
Article continues below this ad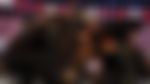 Truth asked Ali what Batman ever did to Retribution for them to be wearing Bane masks. This is something the fans have noticed from the beginning. Ali retorted, "You're gonna make fun of their names? That's real funny coming from a guy named R-Truth."
He continued, "Let me tell you why the members of RETRIBUTION look the way they look and have the names they have. Imagine being judged by your name. Imagine being mocked because of how you look. Now, imagine a guy named Mustafa Ali that gave the members of RETRIBUTION names and masks so that they can feel what he feels. So that they, too, can be judged by their names and how they look. It's a crazy concept, isn't it?"
Read more – "Imagine that"- Retribution leader Mustafa Ali sends cryptic message to WWE Universe
ADVERTISEMENT
Article continues below this ad
Mustafa Ali threatens R-Truth on RAW Talk
Over the past few months, wrestling fans made fun of the names given to RETRIBUTION members Dominik Dijakovic (T-BAR), Shane Thorne (Slapjack), Dio Maddin (Mace), and Mia Yim (Reckoning). Mustafa Ali proceeded to say every member of Retribution has its own unique name and meaning.
ADVERTISEMENT
Article continues below this ad
Charly Caruso asked Ali to explain what "Slapjack" and "T-BAR" meant; Ali asked his stable members to join the show. The members of RETRIBUTION interrupted Raw Talk, and the show went off the air.
What did you think about the explanation of the names? Let us know in the comments below.