WWE Fans Furious with Murphy and Aaliyah Mysterio's Romantic Union on Raw
Published 09/29/2020, 1:58 AM EDT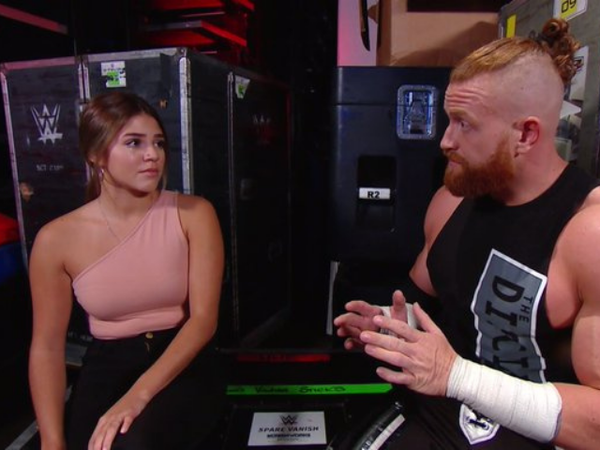 ---
---
WWE has often come up with storylines that are absurd and vague. However, this time, the company is threading on one which is not sitting well with the fans. This is the one including Aaliyah Mysterio and Buddy Murphy.
ADVERTISEMENT
Article continues below this ad
The entire storyline initiated when Aaliyah Mysterio stopped to check on Murphy while making sure Dominik was alright after an excruciating match. At this point, the fans questioned if the company was hinting at a romantic storyline. However, no one was sure about Aaliyah Mysterio's age.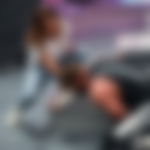 ADVERTISEMENT
Article continues below this ad
Now, everyone knows that she's just nineteen. On the other hand, Buddy Murphy is thirty-two years old. The age difference is massive, and it was enough to stir up a section of fans who do not support this storyline at all.
While the emotions are understandable, it also must be kept in mind that the WWE storylines are not real. The only reason these storylines exist is to make the wrestling universe interesting instead of having two individuals battle without purpose.
Nevertheless, Vincent McMahon and co. will need to think this through before going further.
WWE is REALLY having a story where 32 year old Buddy Murphy is tryna hook up with a barely legal Rey Mysterio daughter? That's not a good look.

— Ch3v – MIAish (@ThisIsChev) September 29, 2020
Buddy Murphy is 35 years old bruh don't do this

— KVII – بارك الله فيك (@DB4DSEVEN) September 29, 2020
rey yelling out shes only 19 that should mean we do not need a 39 year old buddy murphy doing a storyline with a 19 year old

— heather // wresting saved me (@ciampascole) September 22, 2020
i know she's 19 and a fully grown adult but the thought of aaliyah being in a romantic storyline with 31 year old buddy murphy makes my skin crawl

— black lives matter (@daftymoxley) September 29, 2020
Is Aaliyah Mysterio with Buddy Murphy or is she siding with her family?
ADVERTISEMENT
Article continues below this ad
At this point, no one is sure about Aaliyah Mysterio's stand. She has been beating up Murphy with kendo sticks and she was seen slapping Dominik Mysterio as well. With all these acts which are on opposite ends of a spectrum, there's no saying how the storyline will move ahead.
ADVERTISEMENT
Article continues below this ad
However, if this romantic union becomes a reality, then Rey Mysterio will not be happy. In fact, he has often warned both Seth Rollins and Buddy Murphy to stay away from his daughter and anything related to her. Hence, when Rollins made the claim that Mysterio was not her father, he was quite agitated.
Moreover, the Monday Night Messiah revealed a private conversation between Aaliyah Mysterio and Buddy Murphy during Monday Night Raw. This came as a complete shock to the family as they followed her backstage.