The WWE Universe got to see the start of a new feud on Monday Night Raw. The WWE faithful have been buzzing as this feud has the potential to be the most hard-hitting and intense in the women's division.
Nia Jax is one of the mainstays in WWE's women's division. She comes from a legendary lineage of the well-known Samoan family.
Jax was also among the first crop of women's revolution stars. She was along with the likes of Charlotte, Becky Lynch, Bayley, Sasha Banks, Alexa Bliss, and many more.
On the other hand, when we hear the name Shayna Baszler, a hardcore MMA background is what comes to mind. She was trained by former UFC heavyweight champion Joshua Barnett.
Jax, given her family background, started off her career directly in Pro Wrestling. She began her career at NXT and at the performance center in 2014.
Shayna Baszler took a little different route due to her MMA background. After her many stints in MMA promotions and many indie wrestling promotions, Baszler joined NXT in 2017.
Both superstars had an expected dominant start to their careers. In 2014, Jax went on an unbeaten run and Baszler reached the Mae Young Classic Final losing to Kairi Sane.
The years 2018 to 2020 somewhat had the same timeline for both the superstars. In 2018, Nia Jax captured the RAW women's title and Shayna Baszler captured her second NXT women's title.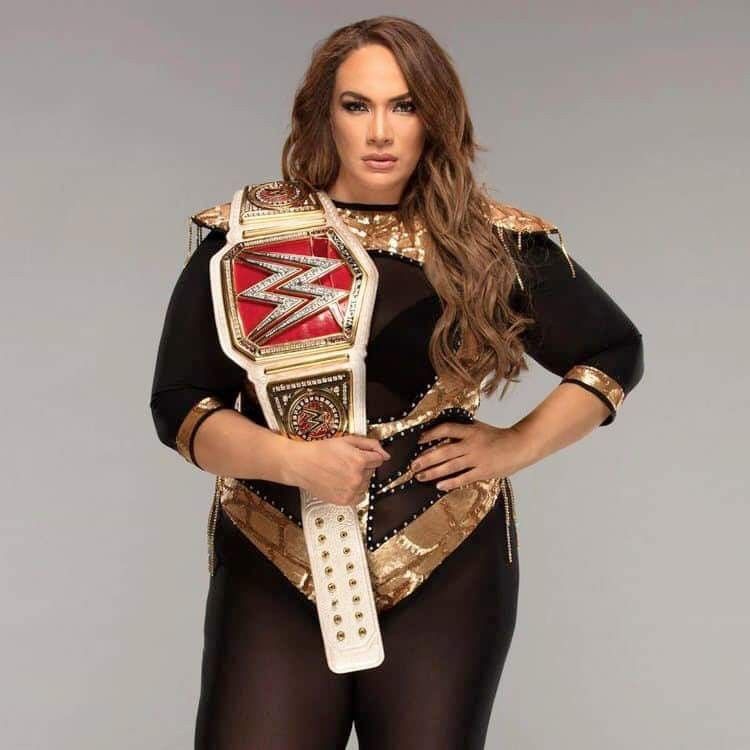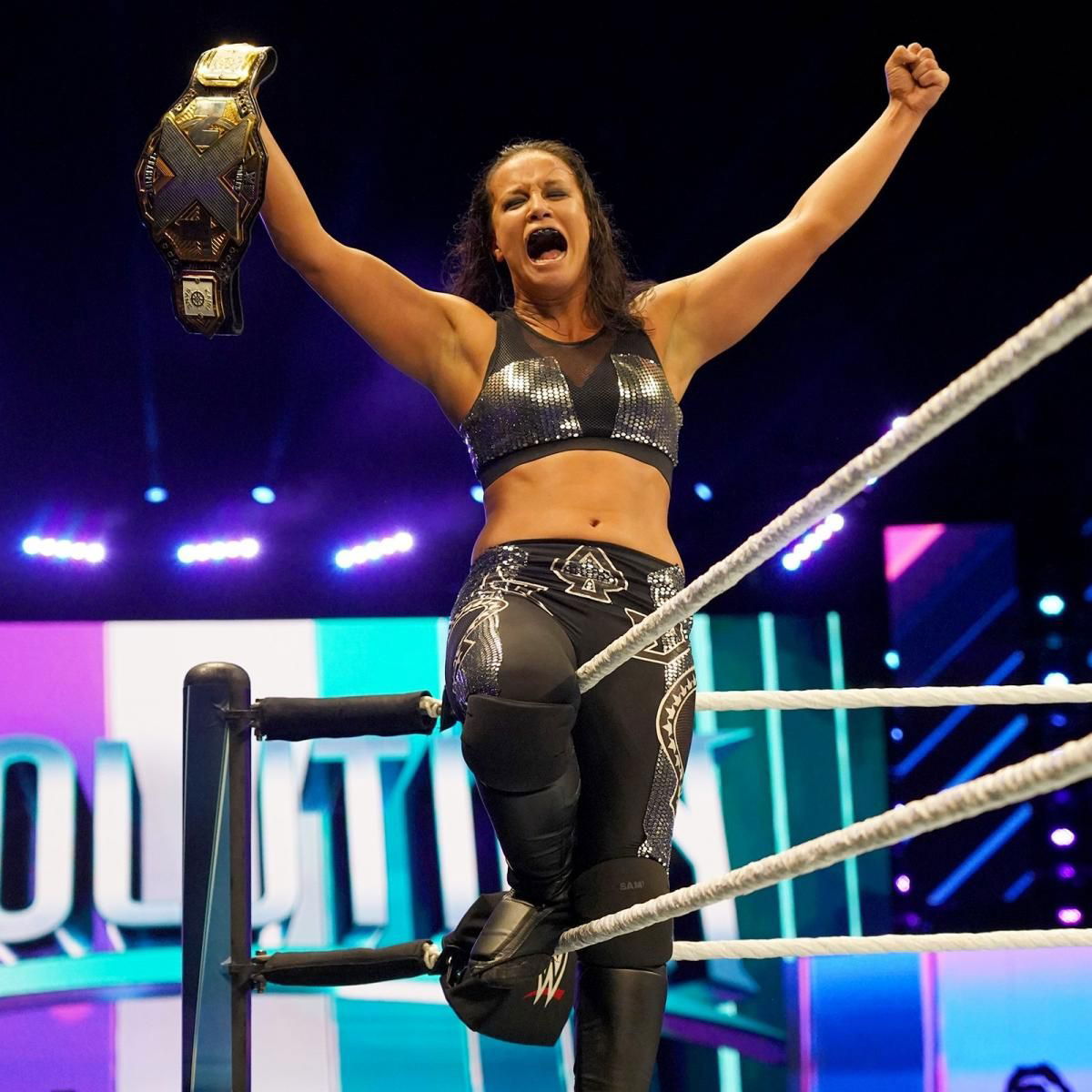 Nia Jax lost her title to Alexa Bliss after a short 70 day reign. On the other side, Baszler was the longest-reigning NXT women's champion in history after Asuka at 416 days.
In the year 2020, Jax was out for some time due to her surgery and Baszler was unsuccessful in her rivalry with Becky Lynch.
Nia Jax gets fined following improper conduct on WWE RAW
The latest edition of RAW saw Nia Jax come down to the ring to cut a promo. Shayna Baszler would soon interrupt her and the two would brawl.
After getting separated by WWE referees, the two would face each other later. The action would go outside the ring and both got counted out.
Even after being counted out, the two would continue to brawl. Soon a WWE official would interfere and be assaulted by Nia Jax.
Attacking an official is against WWE rules and hence, Jax will be fined. WWE confirmed the news through their Instagram account.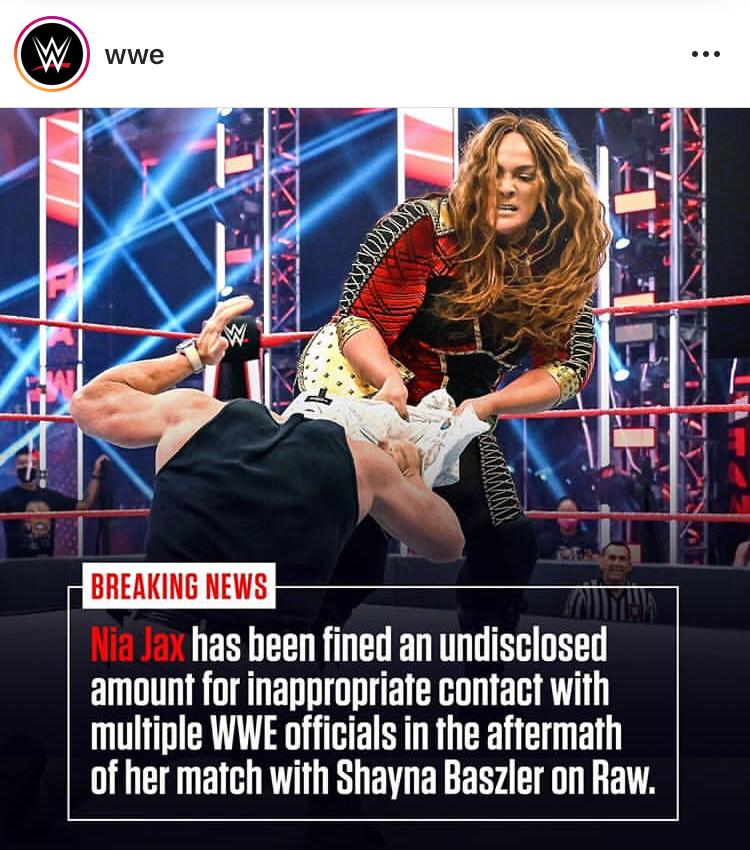 This rivalry, if written the right way, has the potential to be one of the greatest rivalries. Nia Jax is the powerhouse of the women's division. Her intimidating look and ruff wrestling style is hard to take for any opponent.
The cage fighter is no less of a force herself. Her MMA background and hardcore wrestling style will certainly give Jax a tough time.
Who do you feel will come out on top in this rivalry? The Irresistible Force or The Queen of Spades?
Source: WWE Instagram
Also Read: Kairi Sane Issues an Emotional Statement After her Final Segment in WWE