WWE Hell in a Cell 2021: Drew McIntyre vs Bobby Lashley – Age, Height, Weight, Net Worth, Career Records, and More
Published 06/18/2021, 7:30 AM EDT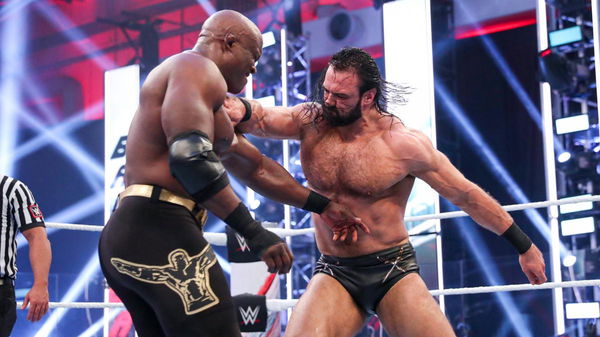 ---
---
After the cancellation and move of Roman Reigns vs Rey Mysterio at Hell in a Cell 2021, all eyes are on the WWE Championship match. Drew McIntyre would face Bobby Lashley to reclaim the WWE title.
ADVERTISEMENT
Article continues below this ad
McIntyre has been after the title since he lost the title at Elimination Chamber to The Miz thanks to the latter's Money in the Bank contract. Bobby Lashley won the title soon after, and McIntyre targeted him since then.
This the duo's third PPV bout starting at WrestleMania 37. There was a triple threat match involving the two and Braun Strowman at WrestleMania Backlash.
ADVERTISEMENT
Article continues below this ad
However, this time the stakes are higher. The match is a 'last chance' Hell in a Cell match, meaning it would be Drew's last shot at Lashley's title. He can not challenge it in Lashley's reign but can resume doing so once the title changes hands.
Hence, prior to the highly anticipated and high stakes match, here are certain stats that would help the fans get a better insight into what's coming, and what to expect.
Drew McIntyre vs Bobby Lashley: Age, Weight, and Height
Let's get the obvious ones out of the way first. Starting off with their age, height, and weight –
"The All Mighty" is 44 years old with a billed height and weight of 6 ft 3 in (191 cm), and 273 lb (124 kg) respectively.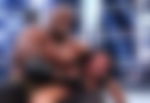 "The Scottish Warrior" is 36 years old with a billed height and weight of 6 ft 5 in (196 cm) and 265 lb (120 kg) respectively.
Both men are not so far in terms of training as well. McIntyre debuted in WWE around 2007, while Lashley debuted two years earlier. However, Lashley was pushed to the extreme during his initial run, while McIntyre did not receive such importance.
Drew McIntyre vs Bobby Lashley: Title reigns and records
During his initial run, WWE promoted Lashley a lot. He won his first title in WWE in the form of the United States Championship and won the ECW World Championship twice. While he challenged for the world titles multiple times, he failed to win it.
During his return to WWE in 2019, he won the Intercontinental Championship twice and the US title once. He began his very first WWE title reign after defeating The Miz in a match on RAW.
Drew, on the other hand, had a lackluster WWE run despite being promoted otherwise. He won the Intercontinental Championship and the Tag Team championship before being released.
After his return to WWE, he won the NXT Championship and won the RAW Tag Team Championship with Dolph Ziggler. Soon, Drew was pushed to win the WWE title at WM 36 from Brock Lesnar.
He briefly lost the title to Randy Orton but won it soon, making him a two-time world champion. However, he lost the title to The Miz at Elimination Chamber 2020.
Net Worth
As a former World Champion, Drew McIntyre scored some major cash last year. Although there is a lack of a proper source, it is believed that Drew McIntyre's net worth is around $1.5 million, with a salary of $550,000.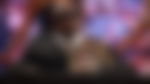 On the other hand, Bobby Lashley stands at $4 Million in net worth thanks to his worldwide wrestling ventures. His annual salary is not yet disclosed.
ADVERTISEMENT
Article continues below this ad
Relationship status
Drew McIntyre is married to Kaitlyn Frohnapfel since 10 December 2016. Meanwhile, Bobby Lashley is single as of now. He is a very private person. Lashley dated former WWE superstar Kristal Marshall in the past, and the couple has two children together.
Do you know any interesting facts about the heavyweights? Let us know in the comments below.
ADVERTISEMENT
Article continues below this ad