WWE Legend Randy Orton Reveals How He First Got Into Wrestling at 19
Published 05/14/2021, 8:45 AM EDT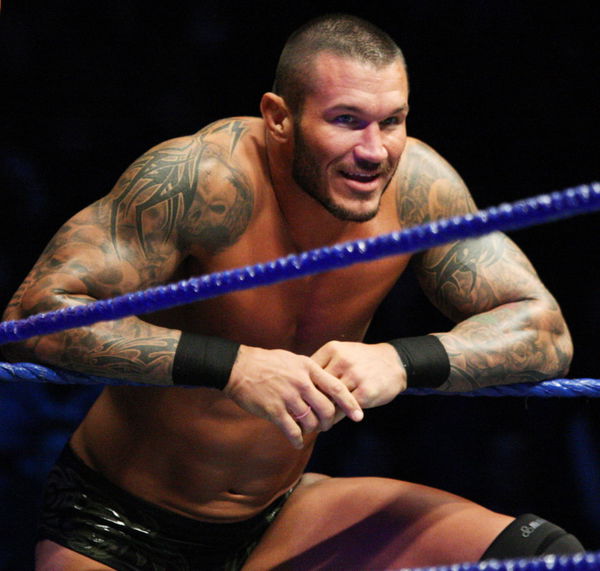 ---
---
WWE Superstar Randy Orton was the first guest on Hall of Famer Kurt Angle's podcast. There, the two long-time colleagues spoke about a variety of things including how and when Orton first started out his career.
ADVERTISEMENT
Article continues below this ad
Orton is a third-generation professional wrestler, yet wrestling was never his first choice. As the man puts it, wrestling came to him when he "had exhausted all the options that he was considering at the time."
Randy hated being at school and had no intention of going to college. He played multiple sports but "wasn't good enough to have anyone look at him for a scholarship." Hence, he signed up for the Marine Corps in junior school.
ADVERTISEMENT
Article continues below this ad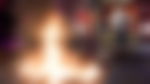 However, he was dismissed for bad conduct, and he came back home. In 1999, he worked at a gas station for a couple of months before asking his father, WWE Hall of Famer Bob Orton Jr, for a shot at wrestling.
"I came home one day, and I was like, 'Dad, I'm working mid-night at this gas station. I'm gonna be 20 next year," Orton recalled on the Kurt Angle Show.
"I wanna try and be a professional wrestler. I wanna give it a shot. At this point, I was a fan, I have been watching Goldberg, I have been watching DX (Degeneration-X), I have been watching you (Angle) come up, and it was, 'Can I maybe do this?'. Because I've got this in."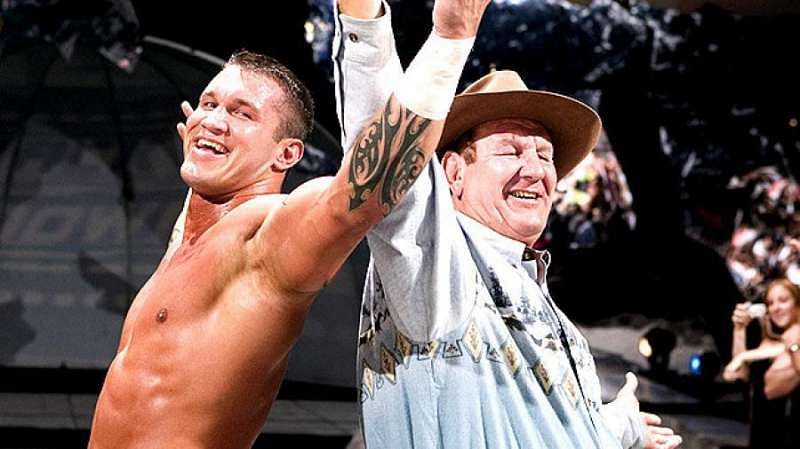 Thanks to his father, a former wrestler and an industry insider, Orton got in much easier than others.
"I didn't realise back then how much hard work some of these guys that I know now, consider close friends, how hard these guys have worked to get what they are. I just had to ask my dad to pick up the phone."
WWE bookers "loved" Randy Orton and flew him in
Although Bob Orton himself did not think others will budge, the bookers and agents, including Jack Lanza, Tony Garea. Pat Patterson and The Pritchard Brothers respected Bob enough to give Randy a chance.
"They flew me up and were giving me a… it was like a $250 a week contract to start to train to become a professional wrestler. So it was really I exhausted all my options that I allowed myself to have at that point in life."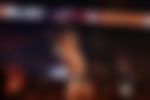 "The Viper," had to figure his life out at 19. "Let's shoot for the top and see if I could do this. I would know pretty quickly whether I can or can't," Orton thought to himself back then.
After twenty years, Orton has become one of the most prolific and versatile wrestlers in the company. He has wrestled with the top names and headlined multiple PPVs, including WrestleMania.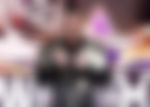 With 14 title reigns, Orton is also the youngest World Heavyweight Champion in WWE history. He was the final holder of the title before its unification with the WWE title.
ADVERTISEMENT
Article continues below this ad
Currently, Randy Orton has teamed up with Riddle on RAW. He was involved in an ominous year-long feud with The Fiend and Alexa Bliss ahead of this. You can see a brief clip of Orton's interview with Kurt Angle below –
ADVERTISEMENT
Article continues below this ad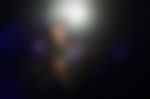 If any quotes are used from this article, please credit The Kurt Angle Show and give a H/T to EssentiallySports.