"F**kin Weak": Wrestling Fans Slam WWE for Booking Damage Control to Be Beaten Up by Becky Lynch in a 3-on-1 Brawl
Published 11/29/2022, 6:30 AM EST
Becky Lynch and Damage Control weren't able to continue their feud after SummerSlam for a few months. When Bayley returned at SummerSlam along with Io Sky and Dakota Kai, Lynch went out of action due to an injury. 
ADVERTISEMENT
Article continues below this ad
However, 'The Man' returned to SmackDown last week as the fifth member of Team Bianca to face Damage Control, Nikki Cross, and Rhea Ripley at Survivor Series: War Games. But it seems after WarGames Damage Control and Lynch aren't done with each other.
ADVERTISEMENT
Article continues below this ad
In the recent episode of RAW, Becky Lynch opened the show by cutting a promo and then moving between the crowd with the mic. Meanwhile, Bayley appeared in the ring, calling Lynch to fight her. Surprisingly, when The Man proceeded to Bayley, Dakota Kai and Io Sky made their way from the crowd to attack Lynch.
A brawl started between Damage Control and Becky Lynch between the fans. The former RAW Women's Champion took a fan sign to attack Sky and Kai while defending herself. Moreover, the brawl went backstage near the merchandise area, where several fans were already present.
Soon the brawl became a 3-on-1 situation when Bayley joined her partners. However, Big Time Becks had several plans in her pocket to give them a good beating. She started attacking Damage Control with several merchandises, which gave her an upper hand in the brawl.
Nevertheless, the referees and security guards quickly appeared to separate all four women. But safe to say Lynch showing her spirit handled three superstars alone during the brawl.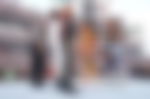 Unfortunately, this might be a downfall for Damage Control. They stable showed potential, but lately, haven't had a major victory, except for winning the Women's Tag Titles. Furthermore, many are also worried about Bayley's momentum in WWE.
Fans bash WWE for booking Damage Control against Becky Lynch in a 3-on-1 brawl
When WWE introduced Bayley, Io Sky, and Dakota Kai as Damage Control, fans were expecting them to be one of the top groups. However, there might be a hurdle in their mega push on RAW.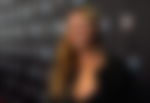 Shockingly, the recent brawl on RAW might've made the WWE universe a bit angry as they shared their reactions on Twitter. Everyone wants to see the stable on top and a threatening force on the show.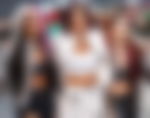 Was 3-on-1 difficult for Damage Control?
And we are supposed to take damage control seriously? 3 on 1 and can't take down becky? They are your tag champs and one of your top heels and they can't take out becky 3 on 1?

— Bullseye_wb (@Bullseye_wb) November 29, 2022
How does Damage Control lose a 3 – 1 beat down against Becky "130 lbs soaking wet" Lynch???

— Pop Culture Junkie (@PopCultureJunk2) November 29, 2022
Becky Lynch is on a different level upon return!
Just a wonderful set up
Becky comes out then in the crowd to lead bayley out Then offered match then three on one jump attack perfect set up seen as it was started #WWERaw

— KENNY OMEGA IS BACK (@shelovesrey) November 29, 2022
This was awsome! The whole segment. Becky is definitely a wrestler of the people. #WWERaw

— KENNY OMEGA IS BACK (@shelovesrey) November 29, 2022
Becky handled all 3 by herself. Belair got beat up every week by DC. Becky Lynch is on a whole higher level.

— Ken Hernandez (@KenHern75645767) November 29, 2022
All praise for Triple H for a banger RAW opening.
A couple of fans loved the opening of the recent RAW.
ADVERTISEMENT
Article continues below this ad
wow what a great way to kick off raw
You sent
hope they do becky vs bayley instead of becky vs rhea at rumble

— Melvyn Windmon (@MelAboveAll_) November 29, 2022
ADVERTISEMENT
Article continues below this ad
It seems Lynch and Damage Control will feud with each other for a while now until the Royal Rumble. This feud may give the stable a huge momentum and ready The Man for Road to WrestleMania next year.
Watch this Story: The Most Extreme Moments in WWE Monday Night Raw History!