Peyton Royce Gives A Possible Spoiler For WWE Draft, Bayley Responds
Published 10/09/2020, 10:40 AM EDT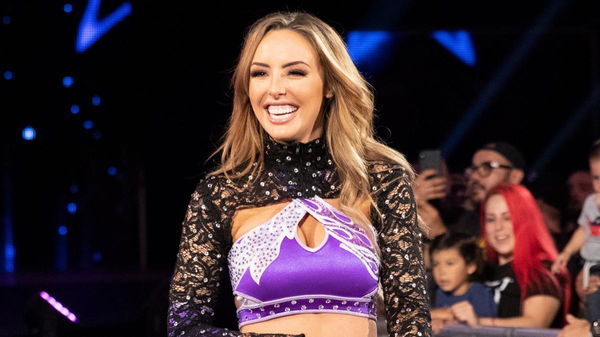 WWE Draft is ready to take place this Friday night on SmackDown. WWE and Fox revealed the Superstar pools for both nights and both the pools have a plethora of heavyweights like Drew McIntyre and Sasha Banks, and newbies like Dominik Mysterio and Peyton Royce, making the draft unpredictable and exciting.
ADVERTISEMENT
Article continues below this ad
As seen in the reports, Peyton Royce is up for grabs on the second night. She shared a fan-edit on Twitter with the caption, "Is this what you want?" It's obvious that she is really excited about the probable change.
ADVERTISEMENT
Article continues below this ad
Peyton recently broke her tag-team "IIconics" with Billie Kay to pursue singles competition. Billie Kay is also on the second night's drafts and is yet to respond to the situation. However, an unexpected name has already given her opinions on Peyton's wishes.
Nipping Peyton's enthusiasm for the blue brand in the bud, the SmackDown Women's Champion Bayley snubbed her advances.
Ironically, Bayley is also on the verge of changing brands. The Champion is on the second night's draft on Monday. However, she has a title match against former ally Sasha Banks this Smackdown. Whether she will be able to defend her title and continue as the longest-reigning Smackdown Women's Champion is doubtful.
Read more – Ronda Rousey Will be Out of WWE Contract Soon
ADVERTISEMENT
Article continues below this ad
WWE Draft comes with immense opportunities for Peyton Royce
WWE revealed earlier today that there would be more than 60 superstars in the draft. With all the champions and promising stars at stake, it will surely be a wild ride. Like last year, Stephanie McMahon will preside over both the drafts.
Earlier, WWE garnered some criticism for breaking up the IIconics. It was reported that Vince McMahon wants a singles run for Royce, leading to an untimely split of the popular unit. However, there was no huge push for her in the last few weeks.
ADVERTISEMENT
Article continues below this ad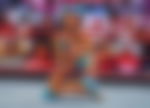 Earlier this year, it was reported that Peyton and Bianca Belair are two female superstars who are in line for big pushes in the near future. With Bianca's debut and Peyton Royce's stagnant career, we hope we will get to see more of both stars during and after the draft.