Randy Orton Reveals How He Started Using His Iconic Move RKO in WWE
Published 06/19/2021, 7:30 AM EDT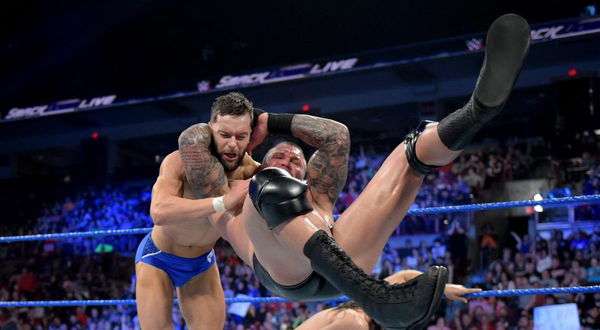 ---
---
With time Randy Orton has become synonymous with his finishing move RKO. The move is so heavily referenced and hyped up on WWE, it is hard to imagine Orton without it.
ADVERTISEMENT
Article continues below this ad
However, that was almost the case. During his time in OVW (WWE's old developmental territory), Orton used different finishers. During his latest appearance on The Kurt Angle Show podcast, Orton revealed all the secrets.
"I did a full nelson kinda slam, but that was in OVW," Orton said. "I did a move called 'The Overdrive.' It's kind of hard to explain, I think MVP did that for a while too."
ADVERTISEMENT
Article continues below this ad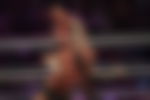 However, 'The Viper' could not connect with those moves. Coincidentally, he had a shoulder injury that time and the moves were affecting his shoulders. Hence Orton had to think of something that he "could hit everybody with."
During this time, John Laurinaitis, a former wrestler and the head of Talent Relations, contacted Orton. "He used the 'Ace Crusher back in the day. And he was like 'take my finish kid," Orton recalled. "And you know Diamond Dallas Page made the move famous as well. So credit to those guys for letting me steal their sh*t and make it even better."
RKO is a variation of 'Cutter' (¾ facelock bulldog) called the 'jumping cutter.' Laurinaitis, fka Johnny Ace, actually originated the move and called it the 'Ace Crusher,' while DDP took it and popularized it under the name 'Diamond Cutter.' Cutter also paved the way for the move 'Stunner.'
Watch This Story – Most Controversial Moments in WWE Hell in a Cell History!
Randy Orton breaks his silence on the viral 'RKO out of nowhere' memes
Social media even immortalized the move in the PG/Modern Era of wrestling. The 'RKO out of nowhere' is edited footage or still picture. The maker takes an image of WWE heel Randy Orton, applying his signature "RKO" and edits it to look like it is being applied to any footage of someone falling on his or her face.
Orton said at first he did not know how to react to the meme as he is not a "social media guy." But he understands the gravity of it now. The meme popularised the move among all ages.
"It helped me, my brand, my finish meaning more than it really does," the 14-time world champion confessed. "It's a cutter. I jump up and I fall on my back. But it took on a life of its own. I really gotta credit the talent that I've worked with, in the ring, that I've hit the RKO (on)."
ADVERTISEMENT
Article continues below this ad
"For someone's finish to mean something for this long, no mater how it comes about. I am very lucky," Orton said and he proceeded to thank the maker of those videos. You can check his full reaction on the Kurt Angle Show below –
Please credit The Kurt Angle Show and give a H/T to EssentiallySports for the transcription should you use quotes from the article.
ADVERTISEMENT
Article continues below this ad