Released Superstar Reveals WWE Turned Down His Idea for the Debut of an Exciting Character
Published 07/15/2021, 8:45 AM EDT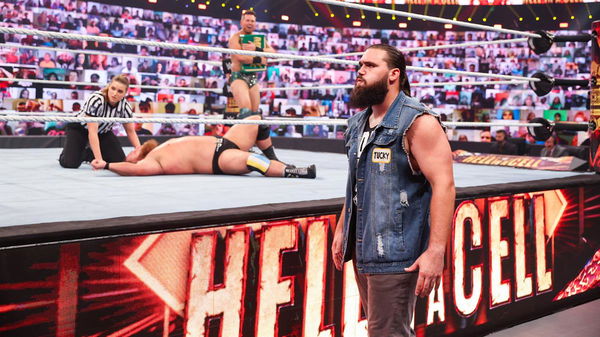 ---
---
Pro wrestling fans remember Tucker mostly for his Tag Team Run with Heavy Machinery alongside Otis. He left WWE in 2021 following his split from Otis.
ADVERTISEMENT
Article continues below this ad
Tucker, who now goes by his real name Levi Cooper, revealed some interesting facts following his departure. In a recent interview with Gari Cassidy of Inside the Ropes, the former 24/7 Champion said he proposed some gimmicks after going solo.
He pitched an idea of a mean golfer. The golfer gimmick was inspired by real-life, as Tucker has a keen interest in Golf. Furthermore, he also wanted to use the golf clubs on his opponents.
ADVERTISEMENT
Article continues below this ad
"I pitched the golf guy for myself, kind of like a country club d**khead," he said. "You know, I like golf. I'm like, 'Well, I know all the jargon of golf. You know, I could throw out all the lingo and talk about I'm going to hit you upside the head with the birdie,' you know what I mean? 'They're making bogeys' – whatever it is! So I pitched that."
In another attempt, he pitched to be a 'mansplainer.' "I'm doing is just thinking about how everyone's doing different things wrong and how I need to fix them from doing those wrong things backstage. Then my handler is like, 'Hey, it's time to wrestle," he explained.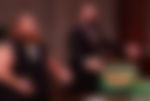 However, his gimmicks fell flat. After severing ties with Otis, he had some brief matches with Ricochet. He won and lost the 24/7 championship on RAW. His last appearance was on the André the Giant Memorial Battle Royal ahead of WrestleMania 37.
Watch This Story – The most extreme moments in WWE Money In The Bank History!
Tucker on why his gimmicks did not work
In the same interview, Tucker also explained why his plans did not work. It completely depends on the creative team according to him. He even spoke to Vince McMahon but it did not work out.
"…you can kind of pitch until your face turns blue but if they don't want to use you or they don't have plans for you necessarily," he said. "Even if you have an amazing pitch and they love it, but they don't see it for you, they'll just give it to someone else."
ADVERTISEMENT
Article continues below this ad
"It's actually funny because, after that Ricochet match, I talked to Vince in Gorilla right afterward and I said, "Hey, whatever you guys ask me to do, I will always give you 100% no matter what – but I'm capable of doing so much more than this, and I hope I get the chance to prove it" and obviously, I didn't and it is what it is."
However, Tucker is still hopeful about pro wrestling and has kept contact with Otis. Do you think he will be back? Let us know in the comments below.
ADVERTISEMENT
Article continues below this ad