"That Was a Bad Day for Me" – WWE Champion The Miz Recalls His Heated Altercation With Daniel Bryan on Talking Smack
Published 02/26/2021, 7:07 AM EST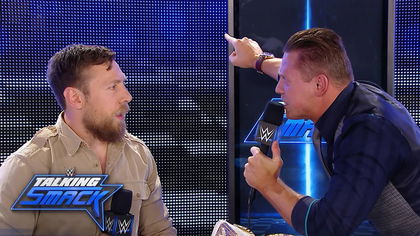 ---
---
Those who follow professional wrestling diligently know the current significance of Talking Smack following SmackDown. The show gives rise to many storylines, turns, and feuds. However, it all started with The Miz and Daniel Bryan.
ADVERTISEMENT
Article continues below this ad
Back in 2016, then-Intercontinental Champion, The Miz, cut a scathing promo on then-SmackDown General Manager, Daniel Bryan. Things intensified after Bryan told Miz that he "wrestles like a coward." 
The promo was so heated that it almost blurred the line between reel and reality. For many days, fans wondered if the promo actually revealed the truth or not. This infamous promo put Talking Smack on the map for many.
ADVERTISEMENT
Article continues below this ad
What is the reality behind the infamous Talking Smack Promo between The Miz and Daniel Bryan?
The Miz, now WWE champion, appeared on the Oral Sessions with Renee Paquette and discussed his mindset ahead of the promo.
"That was a bad day for me. It was a really bad day," Miz said.
It was Miz's first night on SmackDown after the WWE Draft, and he was told he would not wrestle on the main show. Although he just won the IC title, SmackDown authorities were introducing two new titles on the day.
"It was like I really wanted to make the Intercontinental Championship like I said I wanted to make it relevant again," Miz said.
The title was held by all his heroes, and he wanted to re-establish the grandeur of the IC title similar to the 80s.
"It was literally like the workhorse title and I wanted it to get back to that and then you walk into TV and they said, 'Ah, yeah. You're not needed. You're going to be on the dark match tonight.'"
He was so angry that he went straight to producer and WWE legend Road Dogg, said, "'Put me on Talking Smack.' He said, 'Why?' 'Daniel Bryan's the General Manager. I'm going to unleash it all on him.' And so they were like, 'Alright, cool.'"
All hell broke loose after Daniel Bryan called the 'A-lister' a "coward"
Everything was in the line until Bryan called the must-see superstar a coward. Although now he agrees Bryan was not trying to be mean, the 'People's Champion' wanted to get under his skin.
"There was something underneath it. I knew what it was. I knew where he was going with that and it infuriated me because I was still able to do what I do and he wasn't. He wasn't there."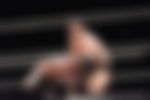 Instead of replying to Miz's accusations, Bryan left the show. This made Miz even angrier, "I was trying to make people understand what I go through and what I do and why I do the things I do, and then when he walked off; it was almost like, that was even more disrespectful. If you'd have punched me, it would have been better than him just walking off."
ADVERTISEMENT
Article continues below this ad
However, this bout brought relevancy to the title. People were talking about it once again. The talk show also became popular, hence proving the importance of such "worked shoot" promos once again.
You can see the full interview below –
ADVERTISEMENT
Article continues below this ad