"This Is Not a One-Night-Only" – John Cena Addresses the WWE Universe After Money in the Bank 2021
Published 07/19/2021, 1:35 AM EDT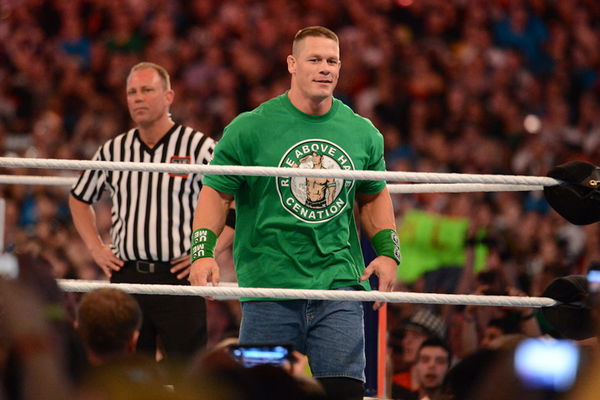 ---
---
After weeks of speculations from both parties, WWE Icon John Cena finally returned to WWE at Money in the Bank. WWE certainly saved the best for last.
ADVERTISEMENT
Article continues below this ad
The crowd was still processing the gruesome battle between Edge and Roman Reigns, along with the constant interruption from Seth Rollins. Then, as Reigns briefly addressed the crowd, Cena's theme music hit, and the crowd went berserk.
'Mr. Hustle, Royalty, Respect' was finally back in the ring amidst the loudest cheers of the night. Cena went into the ring and stood face to face with a shocked Reigns and Paul Heyman. Although Cena did not say anything, his presence was enough to know his intentions.
ADVERTISEMENT
Article continues below this ad
The PPV went off-air, but Cena was not done. He addressed the crowd post-show. Reigns and Heyman had left the ring to give Cena his moment. WWE released the footage as a network exclusive.
"It's so weird, cause I'm used to you guys telling me how much I suck. Man, it feels pretty good," Cena commented on the audience's changed stance. Then he pointed out at "If Cena shows up, we cheer" sign at the crowd to prove his point.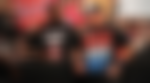 "Tonight I just wanted to come out here and let Roman Reigns know that I was back. I certainly wanted to come out here to let all of you know that I'm back," Cena continued.
Watch This Story – Nunchucks, Steel Chairs and More: Lethal Weapons WWE Superstars Used in Their Matches
John Cena promised he is here in WWE to stay
Over the years, WWE has become notorious for letting people come in only for a few appearances. But despite being a budding Hollywood superstar, Cena promised he was back for a while.
"I promise you this is not a one-night-only, but what's special to me is that this is the first night," Cena confessed. "As always, I wanna thank all the WWE superstars, who are putting their lives and bodies on the line to entertain all of you but most importantly, I missed you guys."
ADVERTISEMENT
Article continues below this ad
"I really really missed you guys. So as much as I'm thankful and grateful for them… man I love you guys and I really really missed you," the leader addressed his Cenation. "Thank you so much for being here tonight, making this moment special to me, special to everybody in here. Thank you so much and have one hell of a night."
In another clip, John Cena said he is heading back to WWE RAW next. Let us know your reactions in the comments below.
If any quotes are used from this article, please credit WWE with a H/T to EssentiallySports for the quotes.
ADVERTISEMENT
Article continues below this ad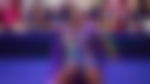 Trending Stories