WATCH: When Roman Reigns Ruined The Wedding Celebration of Rusev and Lana in WWE
Published 12/15/2020, 6:30 AM EST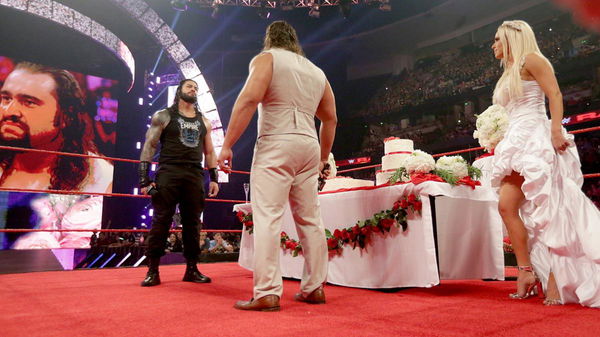 Now Roman Reigns is the Tribal Chief of SmackDown. The Universal Champion is scheduled to face Kevin Owens at the upcoming TLC to build the blue brand's supreme command. However, during his initial days as a singles competitor, Reigns was involved in some hilarious storylines.
ADVERTISEMENT
Article continues below this ad
During August 2016, Roman Reigns challenged Rusev (now Miro) for his United States Championship. Rusev had just defeated Mark Henry to retain the title. The following week, he and his wife Lana celebrated their marriage on RAW with lavish arrangements.
As the couple proclaimed their love, Reigns decided to join the party. He announced himself as the best man and wanted Rusev to agree to his challenge.
ADVERTISEMENT
Article continues below this ad
"Thank you so much; I'd never had the opportunity to see a marriage between a Bulgarian Sasquatch and a mail order bride," Roman trolled Lana and Rusev.
"This is a drag-out here. I'm not having a good time. I'm a little disappointed. I was expecting so much more from you,, Rusev. Just like Lana was expecting more on your wedding night."
Rusev then attacked Reigns, and the men brawled inside the squared circle. Then, as Rusev and Lana decided to leave, Reigns attacked Rusev, and he crashed with Lana, sending her face-first over the wedding cake.
A hysterical duo of Lana and Rusev ambushed the then-RAW General Manager Mick Foley to do something about the embarrassing situation. Foley arranged a match between him and Reigns at SummerSlam.
ADVERTISEMENT
Article continues below this ad
Roman Reigns becomes United States Champion
The match for the United States Championship was scheduled for SummerSlam. However, it never took place. Before the match, both men started brawling, and the match was canceled.
After a series of tribulations, Reigns was granted a rematch for the title at Clash of Champions. Roman would have won the match, but Lana distracted the referee and was ejected from ringside. Roman Reigns performed a spear on Rusev to win the title for the first time.
ADVERTISEMENT
Article continues below this ad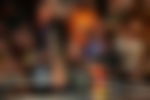 Later on, Rusev tried to recapture the title but failed. Reigns eventually lost the title to Chris Jericho in a handicap match on Raw. However, this title reign strengthened Reigns' credibility as a singles competitor. He would eventually win the Universal Championship and WWE Championship as well.