WWE Female Superstars Who Have Won The Prestigious Royal Rumble
Published 01/11/2021, 9:38 AM EST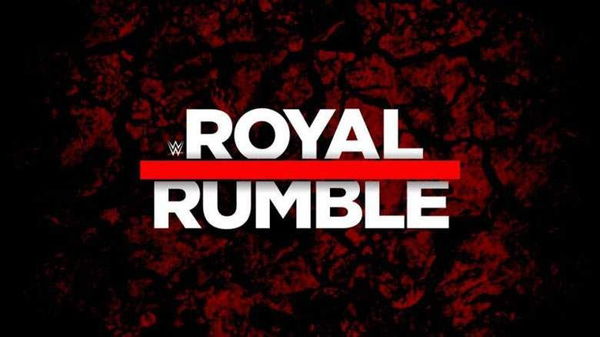 ---
---
Before 2018, there was no women's Royal Rumble. The only females that we saw in the Royal Rumble appeared as surprise entrants in the men's match.
ADVERTISEMENT
Article continues below this ad
However, after the Women's Revolution kick-started in the mid-2010s, women were given more opportunities than before. Not only were they given their own pay-per-view, but WWE also introduced the Women's Royal Rumble. Since then, there have been three Royal Rumbles which have given women from Raw, SmackDown and NXT a platform to showcase their talents to a wider audience.
Here are the women who have won the Royal Rumble –
ADVERTISEMENT
Article continues below this ad
#1 Asuka
In the first-ever women's Royal Rumble in 2018, 30 women went head-to-head for the coveted spot at WrestleMania. There were some newbies, some regulars and some legends in the match which also served as the main event of the night.
Hall of Famers like Trish Stratus, Lita, Michelle McCool, Molly Holly made shocking returns to the ring. The former UFC star Ronda Rousey also made her WWE debut.
Amidst all of this, Asuka won the first-ever Royal Rumble after eliminating Nikki Bella. This was Asuka's first major main event win.
She had a choice to challenge Alexa Bliss or Charlotte Flair (RAW and SmackDown Women's Champions respectively). While she chose the latter, Asuka failed to win the title as she submitted to Flair at WrestleMania 34.
#2 Becky Lynch
The following year, the women's Royal Rumble continued with its 30 women benchmark. Earlier that night, Lynch faced Asuka to regain the SmackDown Women's Championship but failed.
In the Royal Rumble, Becky Lynch entered out of nowhere at number 28, replacing an injured Lana. 'The Man' eventually won the Battle Royale after eliminating Charlotte Flair.
After her victory at the Rumble, Becky made history at WrestleMania as she was one of the three women to main event the 'show of shows' for the first time. In a "winner takes all match", she pinned long-time rival Ronda Rousey to win both the Raw and SmackDown titles.
#3 Charlotte Flair
It seems that the third time was the charm for Flair. At the 2020 Royal Rumble, Flair won the annual Royal Rumble match after eliminating Shayna Baszler.
ADVERTISEMENT
Article continues below this ad
However, her choice of champion was very interesting. For the first time in WWE history, the winner of a Royal Rumble challenged an NXT Title.
She and then NXT-Champion Rhea Ripley faced each other at WrestleMania 36 with Flair winning her second NXT Championship and 12th overall title.
ADVERTISEMENT
Article continues below this ad
WWE makes sure there is a twist to every female Royal Rumble winner and her WrestleMania journey. Who do you think will win at this year's women's battle royale? Let us know in the comments below.