WWE Hall of Famer Kurt Angle Won't Mind Losing to Charlotte Flair in a Match
Published 07/06/2021, 8:45 AM EDT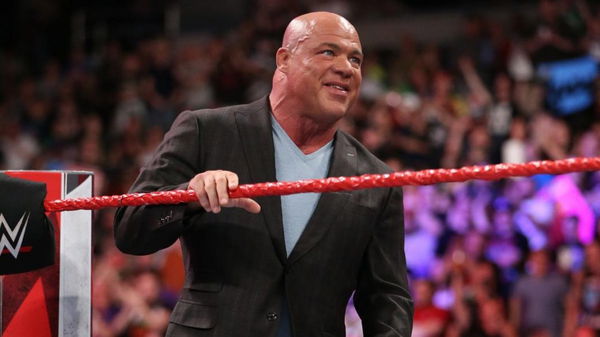 ---
---
Many top-tier wrestlers have a problem with putting women wrestlers over and losing to them. However, Kurt Angle is not one of them. The five-time world champion and Olympic gold medalist has no problem losing to the women wrestlers, especially the likes of Charlotte Flair.
ADVERTISEMENT
Article continues below this ad
During the latest episode of The Kurt Angle show podcast, Kurt and co-host Paul Bromwell were watching the SmackDown episode of July 5th, 2001. There, WWE Hall of Famer (Jacqueline) beat Crash Holly in a singles match.
Angle had some high praises about Jackie, but more on that later. Bromwell and Angle both commended Holly for putting a woman over in the Attitude Era. Then Bromwell asked the Former World Champion if he would ever put a woman over.
ADVERTISEMENT
Article continues below this ad
"Like this, I don't know, but would I put a woman over if I had to? Yes, I would," Angle revealed. "Especially someone like Chyna or, you know, even Charlotte Flair. She had so much success, you know, you can put her up against any man now, today. She is somebody I'd probably do a job for."
Then both men talked about the influence of Flair's legendary father Ric Flair. Ric is known as a visionary of pro wrestling, and Charlotte has inherited some if not all of his brilliance.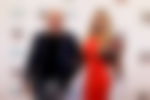 "Ric was a great athlete, but not as nearly as athletic as Charlotte," Angle feels. "She is incredible. One of the best female athletes I've ever seen. Especially for her height, she is pretty tall." (Flair is 5 ft 10 in).
Watch this Story: WWE Superstars Who Hit the Nastiest Low Blows in History!
Kurt Angle discussed the difference between PG Era and Attitude Era women
While watching the match, Kurt also talked about the greatness of Jackie. She may not get the same recognition as her contemporaries Trish Stratus and Lita, but she was equally important, he feels. Jackie is also the only female to win the cruiserweight title in WWE.
"She was amazing. Jackie, she was wrestling like a guy before women were doing that. In other words, women now, they are just as good, if not better, than the guys. Back then, they would have bikini matches, wet T-shirt contests. Jackie was a wrestler. She was a badass, and she proved it in the ring," Angle added.
ADVERTISEMENT
Article continues below this ad
"It was a lot different back then," Angle said. "Now, they do everything that the men do, and rightfully so. That's the way it should be. But back then, The Attitude Era was different. A different time and a different place and The Boss Vince McMahon had different plans."
However, Angle also believes Trish Stratus, Lita and Jackie were the pioneers of women's wrestling's evolution. All three women are now a part of the WWE Hall of Fame for their contributions to pro wrestling.
ADVERTISEMENT
Article continues below this ad