WWE Superstars Seth Rollins and Matt Riddle Put An End to Their Real-Life Rivalry
Published 01/09/2021, 12:24 AM EST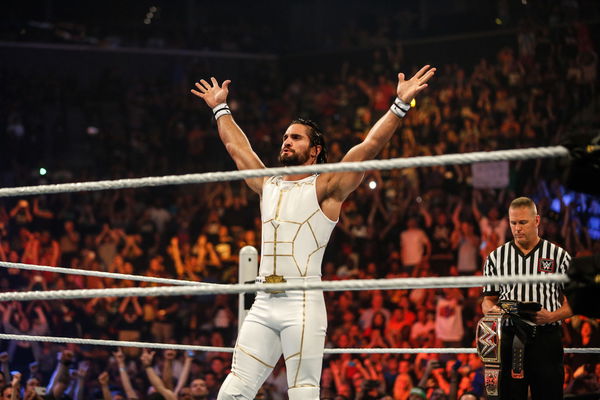 ---
---
Many WWE fans know that former World Champion Seth Rollins and Matt Riddle do not see eye to eye. Due to some issues and comments in the past, they did not even look at each other during the Survivor Series match in 2020.
ADVERTISEMENT
Article continues below this ad
Their 'beef' first came to light after a comment made by Rollins. During the Watch Along for 2020 WWE Drafts, the hosts asked Rollins about the possibilities of facing the Original Bro. Seth Rollins said, "I've got no interest in facing Matt Riddle at any point in my career, so he can go to RAW as far as I'm concerned."
ADVERTISEMENT
Article continues below this ad
Although people snubbed it off as Rollins' gimmick, there was apparently more to the story. The true reason for their feud happens to be their wives.
Riddle's wife, Lisa Riddle, once called out Becky Lynch and other female WWE Superstars for being 'straight skinny jiggly fat.' Subsequently, Lisa deleted the Instagram post following backlash from WWE fans.
Apart from this, a backstage worker and fan revealed some details about the feud. According to him, Riddle never liked Rollins and talked ill about him throughout Survivor Series 2019 weekend.
The fan noted, "Throughout the entire weekend, Riddle talked shit about Rollins, and how he never evolved as a performer, how he didn't take care of his opponents in the ring, how he was stale, etc. This wasn't just one conversation, it was every time I saw Riddle that weekend."
Seth Rollins and Riddle have put the past behind them
According to the latest report from Fighftul Select, the heat between the two men no longer exists. Fightful spoke to several people who were backstage at the Survivor Series 2020 PPV.
Many had the feeling that both the WWE Superstars had put their differences aside. The report stated the men have 'rectified' their differences.
ADVERTISEMENT
Article continues below this ad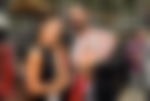 The report also noted that Matt Riddle apologized for his wife's body-shaming comments towards Becky Lynch.
While Riddle often makes strange and controversial comments, this real-life feud can now culminate on-screen. WWE is known for projecting real-life feuds into the screen and create legendary rivalries.
ADVERTISEMENT
Article continues below this ad
Will you be excited for a Rollins-Riddle clash? Let us know in the comments section.