Four Storylines WWE Must Book if John Cena Makes His In-Ring Return
Published 05/10/2021, 8:15 AM EDT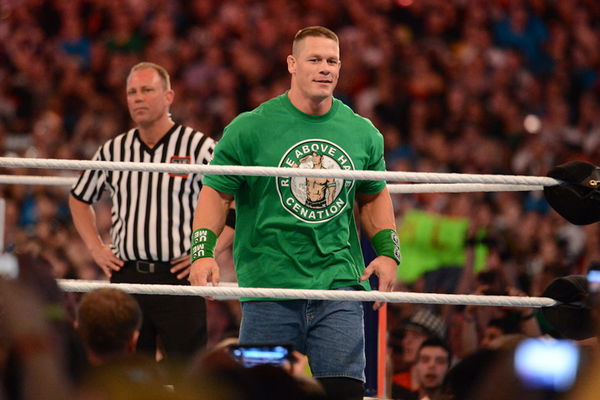 ---
---
WWE Icon and former 'face of the company', John Cena, has teased his return to the squared circle. With this shockingly pleasant news coming out of nowhere, fans are wondering whether Cena is coming back to face someone specific.
ADVERTISEMENT
Article continues below this ad
Cena first teased the return with a cryptic post. Fans know Cena has a strange Instagram account where he (seemingly) randomly posts cryptic and funny things, letting the fans interpret.
The first post was of the WWE logo, and the second post came one day ahead of RAW that said, "Keep calm, It's almost time." While he could be teasing a new show of his, the WWE logo made the fans speculate on his much-awaited WWE return. Check the two posts below –
ADVERTISEMENT
Article continues below this ad
 

View this post on Instagram

 
 

View this post on Instagram

 
As the fans go into a frenzy over his return, let us take a look at Cena's potential opponents.
#1 Bray Wyatt vs John Cena
Cena's last televised match in WWE was with The Fiend at WrestleMania 36 last year. In the cinematic 'Firefly Funhouse' match, Wyatt exploited Cena's past throughout the match.
Towards the end, The Fiend appeared and subdued Cena with the Mandible claw.
Interestingly, the 16-time World Champion disappeared following the defeat. As the 'leader of Cenation' comes back, The Fiend could also return following his year-long rivalry with Randy Orton.
Needless to say, it would be a good rematch for both Cena and Wyatt and would give them a concrete programme that doesn't involve a title.
#2 Karrion Kross vs John Cena
WWE NXT Champion Karrion Kross has openly expressed his desire to face Cena and wants him to come back full-time. Citing the Cenator's generation as an inspiration, Kross revealed it would be "an honor" for him to face Cena.
 

View this post on Instagram

 
Cena also acknowledged Kross on his Instagram by posting the NXT Champion's picture. If Cena faces Kross, it would be a fresh start and would provide considerable publicity to the black and gold brand.
#3 Finn Balor vs. John Cena
Another great opponent would be the former NXT Champion and Universal Champion, Finn Balor. He recently lost his NXT Title to Kross and has been absent from NXT Programming.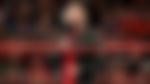 If he chooses to face Cena, it would be a great return for both Cena and Balor. The latter had a brief 3-year stint in the main roster from 2016 to 2019.
Balor was the inaugural Universal champion and won the Intercontinental championship twice.
#4 Edge vs. John Cena
Following his loss at WrestleMania 37, Edge has been under the radar for a while. However, he is still with WWE.
As the 'Rated-R superstar' is not exclusive to any brand, he could show up to challenge Cena.
ADVERTISEMENT
Article continues below this ad
Cena and Edge had a legendary rivalry at the peak of their careers. Edge won his first WWE title as he cashed his Money in the Bank contracr on John Cena. At this stage in their careers, a rivalry for reclamation of legacy almost writes itself.
However, Cena would certainly not return as a full-timer as he is currently focusing on his Hollywood career. In fact, he would probably come back to promote his upcoming movie 'Suicide Squad.'
ADVERTISEMENT
Article continues below this ad
Hence, even if he chooses a person to feud with, it would be short-lived.