Randy Orton Reforms RK-Bro With Riddle, Challenge AJ Styles and Omos for Their Titles at WWE SummerSlam
Published 08/16/2021, 11:20 PM EDT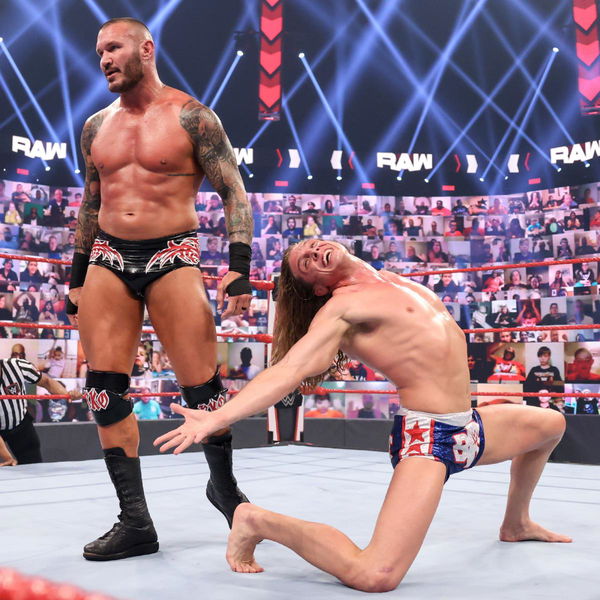 ---
---
Last week on WWE Raw, the fans felt the biggest heartbreak of them all. Randy Orton hit Matt Riddle with an RKO in the middle of the ring. The fans didn't know what to expect next.
ADVERTISEMENT
Article continues below this ad
Last week there was only a hint of RK-Bro disbanding, but this week made things crystal clear. Randy Orton wanted no part in RK-Bro and wanted to do things alone.
ADVERTISEMENT
Article continues below this ad
This week's Monday Night Raw was a real roller coaster. At first, Orton made known his intentions of being a solo wrestler; not partnering up with Riddle. Then Riddle made his way into the ring and stated that he still hasn't given up on RK-Bro! Riddle admitted that when 'The Viper' was gone, he did the RKO in Randy's honor.
But now Riddle realized that he was doing it all wrong! He thanked Orton for showing him how to hit the RKO properly. With his lesson learned, 'The Original Bro' felt they should give it another chance.
But Orton wasn't having it, and nor were the WWE Raw Tag Team Champions, AJ Styles and Omos. Styles challenged Riddle for a match the same night Orton was supposed to face Omos.
However, in Riddle's match against Styles, Orton walked out on his former teammate; leaving him all alone with Styles and Omos at ringside.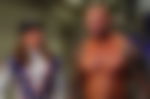 Randy Orton and Matt Riddle are back!
Riddle still didn't give up on his bro and went in to help Orton in a two-vs-one situation with Styles and Omos. After fending off the champions, Randy declared what we all wanted to hear.
"You know something, Riddle. Respect is not something that is given, it has to be earned. You can't take respect for granted. And just because you were given respect in the past doesn't mean it holds up today. You earned my respect when you defeated me, and we first teamed up.
"But time has passed, I was gone, and now that I'm back you need to earn that respect back again. Even though you thought I had turned my back on you, even though I RKO'd you, you still came out here to help me. So, Riddle, once again you have earned my respect. Yes. RK-Bro is back!"
ADVERTISEMENT
Article continues below this ad
As usual, Riddle was over the moon and declared RK-Bro vs AJ Styles and Omos at SummerSlam for the title!
"I'm so happy Randy but you know what that ALSO means?! You know what that means?!? It means at SummerSlam, we are going to challenge AJ Styles and Omos for the RAW Tag Team Championships!"
ADVERTISEMENT
Article continues below this ad
Watch This Story – John Cena, Becky Lynch and More: Greatest Double Champions in WWE History