"Definitely Alexa Bliss" – WWE Legend Reveals Which Superstar Has Shades of Her Inside the Ring
Published 11/10/2021, 9:11 AM EST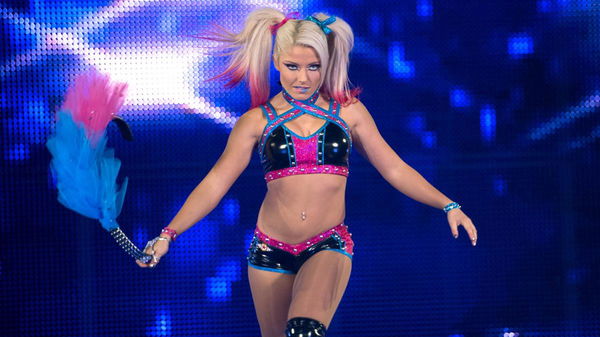 ---
---
Trish Stratus is an inspiration to multiple women in the wrestling world. The former seven-time champion is one of the most decorated wrestlers in WWE. Trish Stratus has dedicated many a year to wresting, and there is no wonder that today's women wrestlers look up to her.
ADVERTISEMENT
Article continues below this ad
In an interview with Vibe 105 Sports, The Hall of Famer talked about how she finds shades of her old character in many current WWE women as well.
ADVERTISEMENT
Article continues below this ad
She finds it cool when the current roster gets inspired by her or credit her for getting into wrestling.
"A lot of the time, I see shades of me in a lot [of current WWE women]. It's funny because I'll mostly see it on the timeline, on Twitter during RAW." She added, "People will be like, 'Oh, shades of Trish Stratus!' And there are a few."
Trish added, "I see bits and pieces of them, and then later on in an interview, I'll hear that I inspired them or they looked to me when they were getting in the business. So, it's cool to see that."
Many superstars like Sasha Banks and Alexa Bliss have stated multiple times that they want to wrestle Trish Stratus. And if WWE ever decides to bring back Trish, she should feud with Sasha Banks because both ladies have called each other out in interviews.
The Boss has been hell-bent on fighting Trish, and hopefully, it will happen soon!
Trish Stratus praises Alexa Bliss
In the same interview, Trish also talked about Alexa Bliss and her character. She praised Bliss by saying that she sees a lot of herself in Alexa as well.
"Definitely Alexa Bliss at the beginning, I saw shades of me when she did her heel thing. It's cool to see that and an honor."
Alexa Bliss calls Trish her idol, and she also wants to wrestle her one day. So, to hear praises from her idol must make The Goddess quite happy!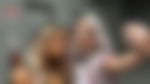 Like Sasha, Alexa also wants to wrestle the Hall Of Famer, and it was going to happen at WWE Evolution back in 2018, but it didn't.
ADVERTISEMENT
Article continues below this ad
In an interview with Fox Sports', Alexa revealed that she was supposed to have a match against Stratus in the pay-per-view.
The singles match then turned into a Tag Team Match. Alexa and Mickie James against Trish and Lita had been scheduled but due to concussion injuries, she was unable to wrestle at all at Evolution finally.
"During a live event, I ended up getting re-concussed again. After being in the trainer's room, they said, 'you're concussed again. That means no Evolution,' which sucked." (h/t Wrestling Inc.)
ADVERTISEMENT
Article continues below this ad
Bliss will get an opportunity to get into the ring with her idol at least once in her career!
READ MORE: Rare: When John Cena and Trish Stratus Joined Forces on WWE Raw