34-Year-Old WWE Star Provides Update After Suffering Horrific Injury at WrestleMania 38
Published 05/15/2022, 9:30 AM EDT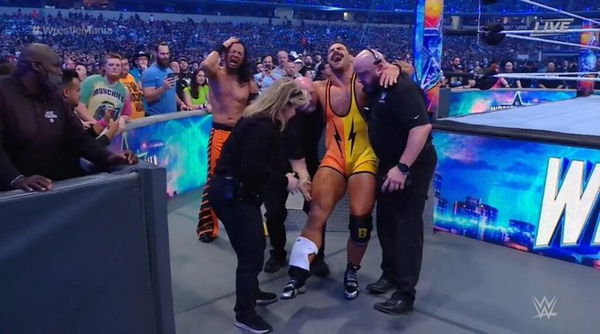 WrestleMania 38 truly delivered as the most 'Stupendous' WrestleMania of all time. However, as "Stupendous" as it was for wrestling fans and other WWE superstars, it wasn't the same for 34-year-old SmackDown Superstar, Rick Boogs.
Shinsuke Nakamura and Rick Boogs kicked off WrestleMania 38 as they fought for the SmackDown Tag Team Champions against The Usos. Unfortunately, Rick Boogs suffered a terrible injury while attempting a power move during the match.
Although he is known for his awe-inspiring strength, both Usos proved to be a little too much for Boogs as he couldn't gain composure and ended up injuring his knee.
ADVERTISEMENT
Article continues below this ad
Rick Boogs suffered a quadriceps patella injury at the Grandest Stage of them All. Boogs has been in recovery mode after going under the knife. Today after a month of his surgery, he gave an update on his betterment.
Rick Boogs has a message for the WWE Universe!
The 34-year-old Rick Boogs in April underwent surgery to repair a torn quad and patella tendon. Unfortunately, the WWE star will be out of in-ring action for 6-12 months.
But Boogs is highly optimistic and continues to spread positivity while recovering. Recently, he shared a video on his YouTube channel, providing a recovery update.
Boogs said, "It's been a while, fellas. I just wanted to give you an update. There's not much cool and exciting I can do in terms of power, horsepower, horse strength, and testing limits."
"I'm just doing machines at the gym, like a cookie-cutter right now; that's all I can do. I can't use the lower extremity, you know what I'm saying, the horse leg, I've gotta let that puppy heal," he added.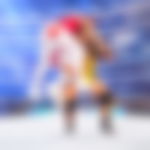 Rick Boogs also hilariously noted that fig bar candy has been one of the vital food sources for a quick recovery.
Watch This Story: WWE Superstars With The Highest Number of WrestleMania Matches
For example, Boogs shared with wrestling fans that he eats three fig bars, one before a workout and two during the exercise. According to Boogs, the fig bar has 120 grams of carbs which fouled up his muscles and glycogen.
What has Sticky Ricky achieved in his recovery process so far?
One of the incredible things that the WWE Superstar told his fans is, he is already ahead of his estimated recovery schedule. 'Sticky Ricky' has been crushing it during his physical therapy. In fact, he even pushed himself to pull off a 112 degree knee flexion.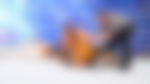 ADVERTISEMENT
Article continues below this ad
Boogs continued, "It's about PT; physical therapy. As of right now, the goal this week for PT was 85 degrees knee flexion. Sticky Ricky accomplished 112 degrees of knee flexion. We're talking about next week's goal would have been 90, the following week 95, and the following week by 100. I'm about a month ahead, crushing it."
 

View this post on Instagram

 
'Sticky Ricky' provided relief to the WWE Universe with a positive update on his injury. The WWE superstar noted he was a month ahead of his recovery schedule. However, he's pushing more to come sooner than that!
ADVERTISEMENT
Article continues below this ad
At this time, the WWE Universe would have to wait for Rick Boogs to make a potential return soon and tag along with Shinsuke Nakamura. Or who knows? He may return as a singles competitor, or with a new gimmick altogether. After all, you can "Never say Never" in WWE!