Big E Reveals What He Had To Do To Stand Apart From Brock Lesnar and Mark Henry
Published 10/23/2020, 8:00 AM EDT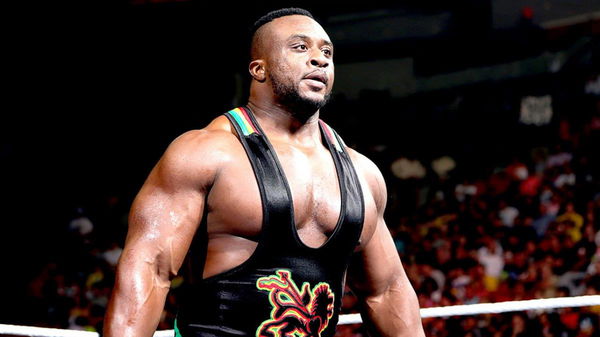 ---
---
Big E stayed on SmackDown while his New Day teammates Kofi Kingston and Xavier Woods left for Raw. WWE made this move to push Big E into a singles run. He is rumored to become the top face of the company.
ADVERTISEMENT
Article continues below this ad
In the recent episode of After the Bell podcast, Big E revealed how he manufactured his image since his early days. He realized that he was one of the bigger guys but not big enough to make an impact.
"I realized pretty quick that ok, I'm a bigger guy. I'm billed as a powerhouse. But we already have Brock.  We already have Mark Henry. I'm not even 6 feet tall. I'm thinking about all these guys that I'm going to be compared against, and all the guys are going to occupy a similar lane."
ADVERTISEMENT
Article continues below this ad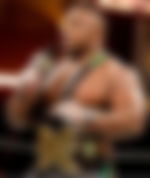 Big E realized that if he were to be another big guy, it would be boring. If he becomes boring, he could be forgotten amidst the plethora of "big" guys who were a part of the company for many years.
"I'm thinking if I'm just another serious big guy, I don't know how much traction I'm ever going to get in this company. For me, it was a matter of figuring out that hey, I can't do what Apollo Crews does. I can't do that stuff. I'm not as big as a lot of the other guys. I tried to figure out what makes me different. What allows me to stand apart?"
As a part of figuring things out, he was doing a lot of things. Dusty Rhodes' segment Promo Day helped him immensely in this. From "Purple People Eater" to "The Preacher," Big E has tried everything.
Read more – A Frustrated Big E Takes a Massive Shot at WWE Logic After New Day Split
Big E always wanted New Day to stay as a faction
Big E's history at the Church was always ingrained in him. A trio in WWE is rare, especially when everyone worked in their own way. New Day started in 2014 as a Gospel Group, where Big E helped on-screen and off-screen with his experiences.
During the group's initial days, many thought that the group would fail. The idea was unique; hence, backlash was along expected lines. However, Kofi Kingston, Xavier Woods, and Big E proved everyone wrong as they won Tag Team titles 10 times (Raw and SmackDown) combined and one world title.
ADVERTISEMENT
Article continues below this ad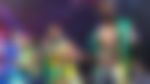 After they became the longest-reigning champions and WWE's best tag team, The New Day was surprisingly split up after six years. The group already is iconic, and since they never turned heel on each other, the group could come together in the future.
"As grateful as I am that it went the way it did, I'm also kind of intrigued to see what it would have been like for us to go that militant route and what we could have done," Big E continued. "Obviously, I think it worked out the best the way we did because I don't think we could have stayed together for 6 years as this militant group."
ADVERTISEMENT
Article continues below this ad
Watch the full video –