Daniel Bryan Becomes A Victim of Seth Rollins' Malicious Attack on WWE Smackdown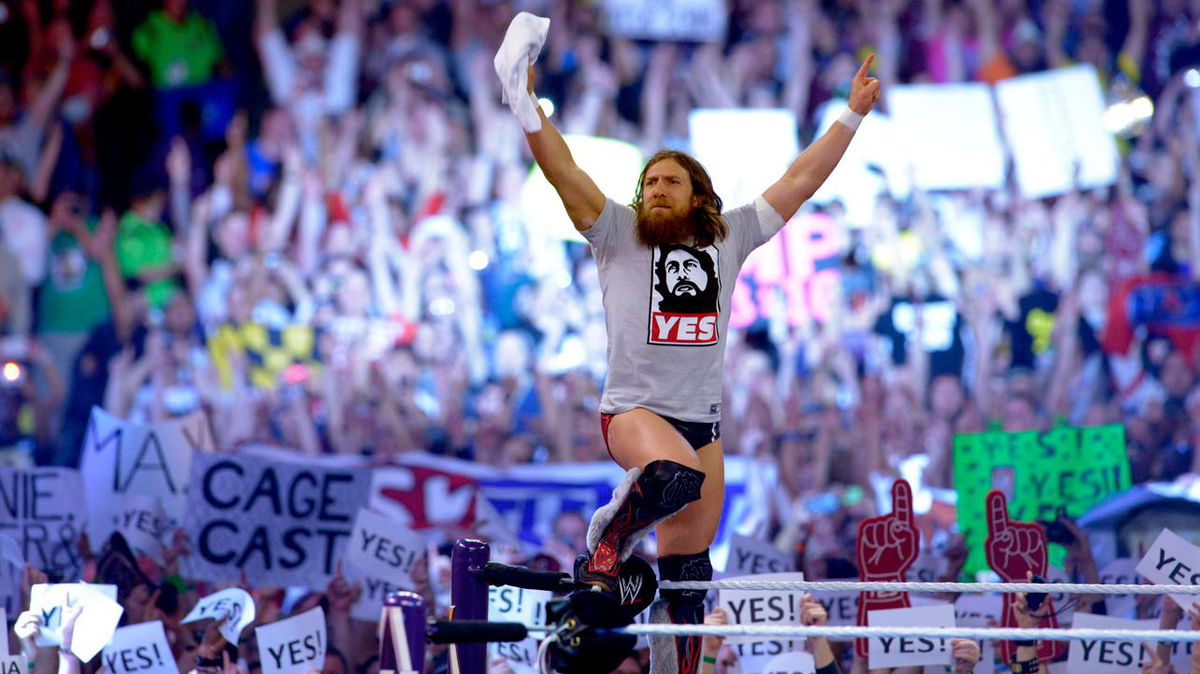 WWE SmackDown had its season premiere this week. After the WWE Drafts, the Blue Brand has a plethora of new and old Superstars. Daniel Bryan returned to WWE after four months to welcome them and formally kick off the season premiere.
The pioneer of the "Yes movement" returned to the Blue brand amidst a thunderous response. The last time he appeared, he lost to AJ Styles in the finals for the Intercontinental championship tournament back in June. As Bryan returned, we saw his wife Brie Bella and daughter Birdie watching from their home.
Hi, Brie @BellaTwins!! 👋#SmackDown @WWEDanielBryan pic.twitter.com/JrpVHVcwV1

— WWE (@WWE) October 17, 2020
Bryan started the segment by saying that he loved his time at home but could not wait until he returned. He chose a splendid night as he got to meet all the new talents in the SmackDown roster.
The former general manager of SmackDown welcomed Bianca Belair, Riott Squad, and hyped veterans like Kevin Owens, Aleister Black, and Apollo Crews. He couldn't wait to get in the ring with these men.
However, someone else was feeling left out. Seth Rollins made his way into the ring. The Monday Night Messiah is now the Friday Night's savior.
Now hold on a minute… 👀 👀 👀 👀#SmackDown @WWEDanielBryan @WWERollins pic.twitter.com/5bEUkUJxlB

— WWE (@WWE) October 17, 2020
Read more – WWE Hall Of Famer Compares AEW Superstar To Daniel Bryan
Seth Rollins and Daniel Bryan fight each other on SmackDown
Seth Rollins came out and welcomed Daniel Bryan. But, he could not help but be disappointed in Bryan, as he never named Rollins as SmackDown's biggest draft pick.
He entered the ring and asked, "Which side of history do you want to be on?" He hoped that Daniel Bryan would understand the importance of molding the future.
Bryan replied that he is all about the future, but Rollins' vision is "short-sighted, self-indulgent, and frankly a little dumb." He kept calling Rollins dumb until both men attacked each other. Bryan took Rollins and down and delivered a Yes Kick.
HERE WE GO!!!#SmackDown @WWEDanielBryan @WWERollins pic.twitter.com/V0YeenVTql

— WWE (@WWE) October 17, 2020
Rollins tried to escape the arena, but the Mysterio Family closed in on him. Bryan left the ring as the three men stared each other down. Rollins' disciple Murphy rushed to the ring, but he attacked his master instead.
After Rollins left, Murphy tried to make amends with the Mysterio Family. However, the two men snubbed Murphy off and walked away.
Can't say we blame @reymysterio & @DomMysterio35 for not trusting @WWE_Murphy after everything that happened on RAW.#SmackDown pic.twitter.com/gfzBjByBI3

— WWE on FOX (@WWEonFOX) October 17, 2020
The Daniel Bryan segment was great for multiple reasons. Not only did the "People's Champ" return, but it also set the stage for a few future feuds. The segment was truly one of the highlights from the season premiere of SmackDown.