Daniel Bryan Proposes An Exciting Match Idea For WrestleMania Involving Roman Reigns and Edge
Published 03/26/2021, 9:02 PM EDT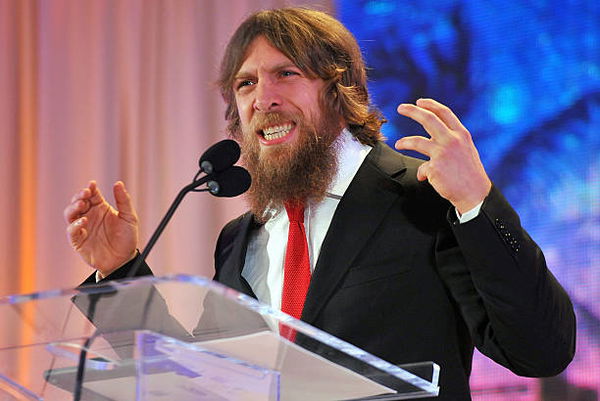 ---
---
Although Daniel Bryan lost at Fastlane 2021, it gave him a boost of confidence. Tonight on WWE SmackDown (26/3/31), the former World Champion proposed an interesting idea to settle all the conflicts.
ADVERTISEMENT
Article continues below this ad
During the opening segment of SmackDown, Bryan talked about Universal Champion Roman Reigns tapping out to him at Fastlane. He claimed that Reigns had never tapped out to anyone except him.
Although he believed he had to prove himself at Fastlane, Daniel was willing to do it all over again, to "earn" the title opportunity at WrestleMania.
ADVERTISEMENT
Article continues below this ad
He would have won the Fastlane match if the special guest enforcer Edge had not attacked him with a steel chair. Now, Bryan was tired of waiting around and "letting things happen." This time, he had a "solution to his WrestleMania" dilemma.
He sat down in the ring with a chair and said he was not going to leave until he got what he had asked for.
Daniel Bryan proposes a match idea for WrestleMania 37
Back from the commercial break. Bryan was still sitting down in the ring as WWE official Adam Pearce came out. Although he understood Bryan's standpoint and saw the clips of Reigns tapping out at Fastlane, he could not give Bryan a title shot.
Bryan suggested they let the title match happen as usual, but the winner of the match would immediately face Bryan. Adam Pearce retaliated by calling this match unfair and quipped that Bryan should know why, referring to his Elimination Chamber debacle.
Bryan laughed it off and said he fought for near 40 minutes for his title shot at Elimination Chamber and in gauntlet matches. He called out the double standards of Pearce and WWE.
He then proposed something more interesting. As WrestleMania will be a two-night event, on the first night, we could have the Universal title match and the winner would face Bryan the next day!
Before Pearce could say anything, Royal Rumble winner, Edge, marched down to the ring. A fuming Edge criticised Bryan for trying to act like a "Knight in shining armor."
He further said how he could have his last match every night. Edge had waited for 10 years for the title match to happen, and he was not going to let anything tarnish that.
Although Bryan was "very heroic" for trying to "pick the bones," it was out of the question. Edge then called Bryan a "son of a bit**" and delivered a spear.
ADVERTISEMENT
Article continues below this ad
However, Adam Pearce revealed later that a triple threat match would take place for the Universal title on Night 2 of WrestleMania.
ADVERTISEMENT
Article continues below this ad