"I Don't Know Why It Became a Big Thing" – Otis Reacts To Rumors Of Vince McMahon Sending Superstars To Performance Center
Published 12/18/2020, 7:00 AM EST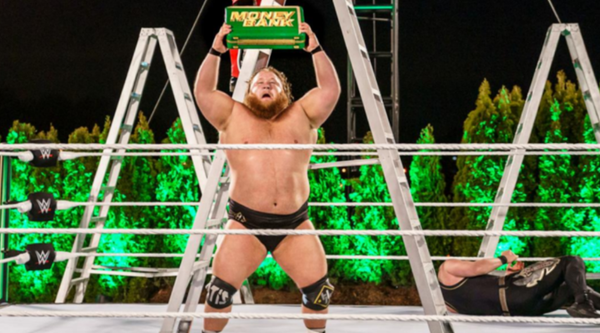 ---
---
Otis was pushed immensely this year. First, he and his partner Tucker came to the main roster where Otis got involved in a storyline with Mandy Rose. Then he won the Money in the Bank contract.
ADVERTISEMENT
Article continues below this ad
However, things turned sour for him as Rose was drafted to RAW. Subsequently, his partner betrayed him, and he lost his contract to The Miz. Recently there have been reports that Vince McMahon was sending him and some other wrestlers are getting sent to WWE Performance Center.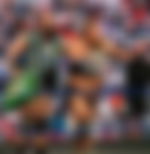 ADVERTISEMENT
Article continues below this ad
As the reports portrayed the 'transfer' as a demotion, Otis commented on the true nature of the decision to Ryan Satin. In a recent interview, Otis revealed the Performance Centre is a part of the 'new normal' following the pandemic.
"I think It's always been there. I don't know how to explain this. It wasn't like. Hey, we told this and that. The Performance Center is a tool for us to get better. If another big man wants to come up to me and wants to work on stuff, or you know, vice versa…we're always working. So, that report was kind of funny at the same time."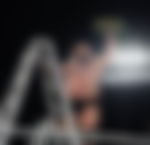 Per PWInsider reports, Keith Lee accompanied Otis to the performance center. The former member of Heavy Machinery stated the Performance Centre is just a replacement to channel the energies. "We're never not working, especially now when we don't have live events, so we can't really get our stuff out. It's just bottled inside. We're not getting that stuff out there, so we'll find more and more ways to get in the ring with each other."
Otis misses the live crowd immensely
The energy that was otherwise used in the live shows is now used in training in the Performance Center. However, Otis feels the crowd is truly irreplaceable.
"Nothing beats a crowd, and that's one thing I miss to this day is that crowd man, feeling that rush from there. The acceptance…especially my favorite town, Milwaukee? Good Lord. Yeah, Milwaukee. We're just not getting that out so much. But now it's time to get better."
Adam Pearce and Drew Gulak run the Centre. Otis also revealed there are no set days or set routines for their training.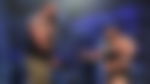 ADVERTISEMENT
Article continues below this ad
"I'll talk to Braun about something, so me and Braun will do curls for about thirty minutes. Then, let's talk about something over here. So, it's always been there; I don't know why it became a big report gimmick. But yeah, I don't know."
Hopefully, Otis will come out of the training center as much stronger and develop more like a talent.
ADVERTISEMENT
Article continues below this ad