"I Really Really Lost Myself" – Sasha Banks Reveals Why She Wanted to Quit WWE and How Vince McMahon Helped Her Out
Published 02/21/2021, 8:40 PM EST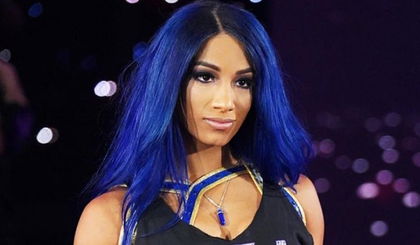 ---
---
Following WrestleMania 35, multiple sources reported that Sasha Banks attempted to leave WWE. In a recent interview on the WWE Network, Banks came clean about the rumors and revealed what went down behind the scenes.
ADVERTISEMENT
Article continues below this ad
The SmackDown women's champion was the latest guest on WWE Hall of Famer, 'Stone Cold' Steve Austin's Broken Skulls Sessions. There, she recalled how she suffered from an identity crisis thanks to her gimmick.
As time passed, Banks 'lost' who she was, and this led to major mental health issues for her.
ADVERTISEMENT
Article continues below this ad
"And I really, really lost myself because, for a good seven years, I didn't even hear my real name. I didn't hear Mercedes anymore. All I heard was Sasha Banks, and traveling on the road, we only get one to two days off."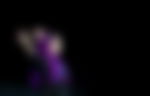 Banks continued, "So, I'm home, not even seeing what my real hair looks like. All I see is purple hair every single day. There were just so many things that were just — I let it control me."
"I couldn't even look at myself," Banks said. "I didn't even know who the hell I was. How I was going into work, how angry I was going in, how sad I was. I was not the person that I dreamt to be."
She attributed the breakdown to burnout and fatigue that comes with working in WWE. To find herself, Banks decided to take a sabbatical from the company. In fact, she wanted to leave WWE and everything she worked hard for.
Sasha Banks decided to leave WWE but Vince McMahon intervened
Sasha Banks was so dejected that she wanted to leave everything she worked hard for. She mustered up the courage and went and talked to Mr. McMahon.
"I got to take a step away and find myself again, and I gotta be brave about that.' And that was probably one of the hardest things I had to do — ask to leave the WWE."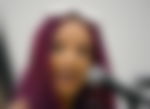 As she went and spoke to the Boss, he denied her request. Instead, he asked her to take a 30-day break to think about the decision once again.
"I asked to leave and Vince was like, 'no,'" Banks laughed. "He said no. He said I'm gonna give you 30 days to think about it. And I took more than 30 days."
ADVERTISEMENT
Article continues below this ad
Banks was out for almost five months before she came back to the squared circle. Fans would not have guessed what she was going through under the "Boss" gimmick, which is a testament to her character.
Banks and Belair will take on the Women's Tag Team Champions at Elimination Chamber. The full episode of Broken Skulls will air right after that.
ADVERTISEMENT
Article continues below this ad