"I Was So Worried" – Kevin Owens Reveals Why He Never Enjoyed His First World Title Reign
Published 12/20/2020, 6:30 AM EST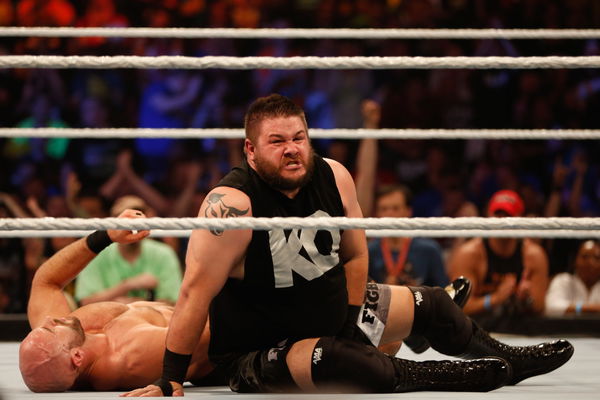 ---
---
Kevin Owens is getting ready to face 'Tribal Chief' and Universal Champion, Roman Reigns at the eponymous TLC match at the upcoming pay-per-view on Sunday. KO already declared on Friday that he will either win the title or die trying.
ADVERTISEMENT
Article continues below this ad
Although Owens previously won the title in 2016, he did not enjoy the reign as much as he could have. In a recent snippet from WWE Chronicle: Kevin Owens special, KO revealed that he was burdened with responsibilities.
"It matters. For me because of my first Universal title run, I really didn't enjoy it as much as I should have," Owens said reflecting on the run. "You know when I was in the middle of it, I would always think, 'We could've done this differently', and 'We should've done that differently'.
ADVERTISEMENT
Article continues below this ad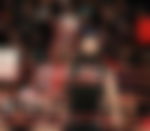 "And then it was over. And I was like, 'Man'. Looking back, a few months removed or even a year, it took me a while to realize that I really didn't enjoy any of it."
Owens won the title in a fatal four-way match on Raw. He defeated Big Cass, Roman Reigns, and Seth Rollins with an assist from Triple H. The initial champion Finn Balor had to vacate the title within 22 hours due to an injury.
Kevin Owens felt constant pressure as a champion
As we mentioned earlier, Owens was the first proper champion to the title. He debuted on the main roster in 2015. Before that, he was very popular in NXT and won the NXT Championship.
Hence, he felt constant pressure to stay relevant. "It happens to everyone here as there's so much talent, so many really great performers and there's only that much TV time."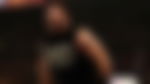 Back in his first world title reigns, Owens "was so worried about trying to make it great, which you know, is a good worry to have. It's a worry anybody should have. I think it was also a curse because I just couldn't keep things in perspective."
ADVERTISEMENT
Article continues below this ad
"But you know, if you're passionate about what you do, you kind of can't help but care too much, I think. I don't think that's always a bad thing. It's not always a good thing either," Owens concluded.
ADVERTISEMENT
Article continues below this ad
Indeed, it does not get better than fighting Reigns. Kevin Owens is ready to take the opportunity and prove himself again.