"It'll Happen" – Bayley Teases Future Match With Commentator Michael Cole
Published 07/03/2021, 9:00 AM EDT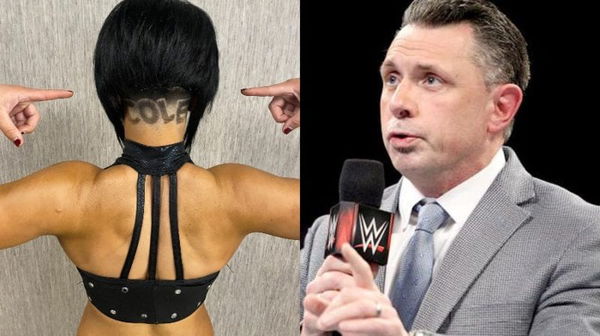 ---
---
For the past few months, former WWE SmackDown Women's Champion Bayley has had a 'feud' with commentator Michael Cole. This would include her calling out Michael Cole during segments and in matches.
ADVERTISEMENT
Article continues below this ad
Some might credit Michael Cole for the conception of 'Ding Dong! Hello'. 'The Role Model' of WWE actually started the talk show to prove a point to the veteran commentator.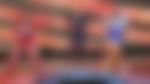 ADVERTISEMENT
Article continues below this ad
She had previously teased a match with Cole as a joke. However, as revealed in an interview with Metro, fans might see the joke come into reality.
"Oh, I will make it happen! Don't even worry about it! It'll happen," Bayley revealed. She would make the match with Michael Cole happen sooner or later.
She also revealed how the 'feud' started. "'I don't know if people realize it or they think I'm doing it just for fun – which it is fun, to give Cole cr*p. But I can literally hear them!
"They're 10 feet away from me in an empty arena, so I can hear everything he's saying, so it just felt fitting to respond to it. Why not?"
She also said she will miss bantering with Cole as the live crowd comes back this month.
Michael Cole previously had a thriving rivalry with his then co-commentator, WWE Hall of Famer, Jerry 'The King' Lawler. The duo had a match at WrestleMania XVIII With Stone Cold Steve Austin as the special guest referee.
Watch this Story: From Muhammad Ali to Mike Tyson: Six Times Pro Athletes Stepped Foot in a WWE Ring
Bayley is happy with her current character on SmackDown
The Role Model is now playing a quirky heel on SmackDown. She is mainly feuding with Bianca Belair right now. On the last SmackDown, the duo agreed on an 'I Quit' match at Money in the Bank.
Bayley's character development has been without the audience. But she believes this was one of the most memorable phases in her career. "This is definitely some of the most fun matches and moments and stories that I've been in my career."
ADVERTISEMENT
Article continues below this ad
"It hasn't even been in front of actual fans! So I can't wait to get in front of fans and be able to share that with them," she said. The blue brand returns to live touring on the SmackDown ahead of Money in the Bank.
Would you like to see Michael Cole vs Bayley? Let us know your thoughts in the comments below.
ADVERTISEMENT
Article continues below this ad