Kevin Owens Ruins The WWE Debut of Logan Paul, Big WrestleMania Plans Revealed
Published 04/02/2021, 9:36 PM EDT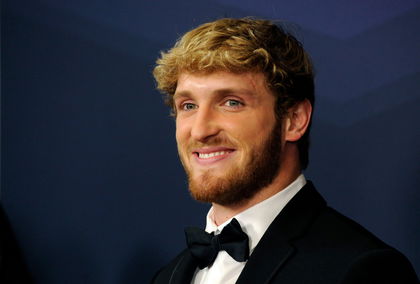 ---
---
As announced last week, SmackDown tonight (4/2/21) had a massive red carpet event for the trailer of Sami Zayn's documentary. The documentary was supposed to expose the conspiracies of WWE, and YouTube sensation Logan Paul was the special guest of honor.
ADVERTISEMENT
Article continues below this ad
Logan actually appeared on SmackDown as he came down from the limo and Zayn greeted him. Zayn opened the segment and proclaimed how the documentary will expose all the conspiracies against him.
He then introduced his guest of honor Logan Paul to WWE. Zayn applauded him for "standing in solidarity" with Zayn. Logan Paul was excited, "to be inside a WWE ring." 
ADVERTISEMENT
Article continues below this ad
Zayn then asked Logan if he would be his "guest of honor at the grandest stage of them all." Logan revealed he would be happy to accompany him to his match against Kevin Owens.
Logan Paul reacts to Sami Zayn's documentary on WWE SmackDown
The trailer of the documentary. "Justice for Sami" aired, and it showed him running around backstage. Zayn then asked Paul his thoughts on "this cinematic masterpiece."
Logan called the trailer compelling, and he revealed how Owens approached him backstage. He said Owens revealed how Zayn was a little delusional and out of his mind.
Zayn interrupted Logan and snapped. He said he knew what Owens thought, but it did not matter; only Paul's thoughts mattered to him. He then apologized to Logan "for being on the edge."
He then asked Logan for his opinions again. As the YouTube sensation revealed he understood Zayn put a lot of effort into it, Owens interrupted the segment.
ADVERTISEMENT
Article continues below this ad
Owens delivered a stunner to Zayn and said, "If I can't talk sense into you, I'll beat sense into you." Owens then shoved Paul and left the ring. He then revealed backstage that he sent a message to everyone that he could stun anyone at any time.
Zayn then attacked his "old friend," proclaiming how he ruined everything! Zayn threatened he will "see" Owens at WrestleMania. The segment ended and Owens recovered.
We are yet to receive a confirmation from WWE on whether Logan will actually appear at WrestleMania next week or not! Let us know your thoughts regarding Logan's debut in WWE in the comments below.
ADVERTISEMENT
Article continues below this ad