Paul Heyman Sends A Strong Message to WWE Superstars Who Complain About Not Being on WrestleMania
Published 04/04/2021, 7:45 AM EDT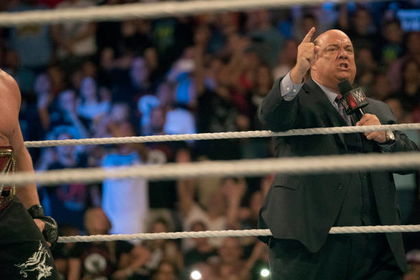 ---
---
Fans and critics have often expressed that Natalya and Tamina are two of the most underrated superstars on the SmackDown roster. In the latest episode of Talking Smack, "The Queen of Harts" finally let out her frustration with the company in front of hosts Kayla Braxton and Paul Heyman.
ADVERTISEMENT
Article continues below this ad
As of now, there are only two matches confirmed for WrestleMania, featuring the two women's championships. On the last SmackDown, Natalya defeated one half of the Tag Team Champions, Shayna Baszler, in under 60 seconds, causing a major controversy.
On Talking Smack, Braxton asked Natalya where she and Tamina were going with their narrative. Natalya snapped completely and ranted about her disappointment with the division. She was tired of being the "good girl" and being treated as a "doormat."
ADVERTISEMENT
Article continues below this ad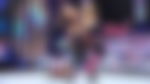 "We are the directive," Natalya ranted in frustration. "Am I enough for you anymore? Or should I knock on Vince McMahon's door and ask him what the hell he wants from me? Because I'm tired of being a good girl. Being a good girl, being a doormat, got me nowhere, and doormats get walked on, bit*h."
Before coming to SmackDown, Lana and Natalya were a tag team on RAW. However, Natalya turned heel and moved to the Blue Brand and started teaming up with old friend Tamina.
Paul Heyman has some words of wisdom for Natalya and Tamina
Following the rant, Paul Heyman had a heart-to-heart conversation with both women. Taking his long relationship with them and their families, Heyman had some choice words for the women of Hart and Samoan Dynasties.
"Stop b****ing and moaning and complaining and fetching about not being on WrestleMania and do something about it, and if knocking on Vince McMahon's door or kicking down Vince McMahon's door or stretching Vince McMahon down on the ground doesn't get the job done, then smack around every single person on the female roster until there's no roster left and you're the only females left to be on WrestleMania to represent the female empowerment movement."
He advised knocking all the competition off the roster. He referred to their fathers and grandfathers and how disappointed they will be if they saw both women complaining every day without doing anything about it.
ADVERTISEMENT
Article continues below this ad
"Impose your will, like you have done for years. That's what your family and her family have always been about. You're a member of the Hart Family. You're a member of the (Samoan) Dynasty. If they left you off of WrestleMania wrongfully, get your a**es on WrestleMania."
Tamina responded with a simple "okay" before she and Natalya walked off. As of now, there are two other prominent teams apart from Natalya and Tamina, aiming for the Tag Titles. Those are the Riott Squad and Naomi and Lana.
There is still time for a Tag Team spot at WrestleMania. We might see a fatal four-way match to determine the new champions as well.
ADVERTISEMENT
Article continues below this ad