Roman Reigns Makes a Bold Statement Ahead of Clash Of Champions Match
Published 09/20/2020, 11:58 AM EDT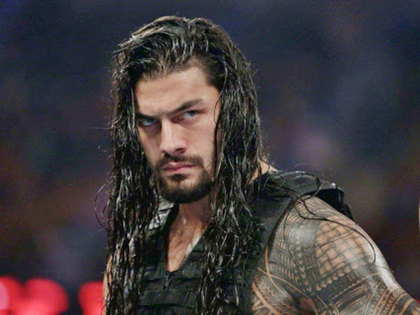 ---
---
Roman Reigns and Jey Uso are all set to bring everything they have to the ring at Clash of Champions. While the former defends the WWE Universal Championship Title, the latter will look to score the three count to make the belt his.
ADVERTISEMENT
Article continues below this ad
In hindsight, this would look like just another case of a tag team star chasing singles glory. However, the twist here is that Reigns and Uso are cousins. Therefore, this means that it's not just professional, it's personal as well.
It almost seems like WWE was looking for a chance to put the cousins against each other. The primary evidence for this is Big E conveniently withdrawing from the match, following an attack from Sheamus. As a result, WWE deliberately placed Jey Uso in the match as his replacement.
ADVERTISEMENT
Article continues below this ad
Now, the 'Big Dog' has made it abundantly clear that he will do whatever it takes to ensure the title remains in his grip. This declaration is perfectly aligned with his heel turn. To think about it – there is nothing more heel-ish than turning against family for fame.
Roman Reigns is preparing to boost his character as a heel
Roman Reigns and Jey Uso had teamed up on the latest edition of SmackDown to defeat King Corbin and Sheamus. In that match, the cousins fought together like a well-oiled machine to gain the victory. Right after that, Uso took a long look at the Universal Championship belt before passing it to Roman Reigns.
ADVERTISEMENT
Article continues below this ad
Moreover, they shared a celebratory hug along with embracing smiles. While everyone thought that Reigns would attack Uso, the WWE Champion just let his cousin walk.
However, while Uso was walking away, Reigns gave him the death stare. The stare was the first indication that he is determined to protect the title. In fact, he has made it perfectly clear that regardless of all family ties, the title will remain under his 'reign.'
Additionally, if Reigns truly injures Uso to protect the Championship title, then two things will definitely happen. First, this will create a storyline where the brothers continue to feud. Second, this win will be a further boost for his monster heel avatar.
ADVERTISEMENT
Article continues below this ad
Read Next: Big E on His Way to Become an Unstoppable Force in WWE, Here's Why