Roman Reigns Talks About His Initial Run as a Face in WWE
Published 08/18/2021, 8:15 AM EDT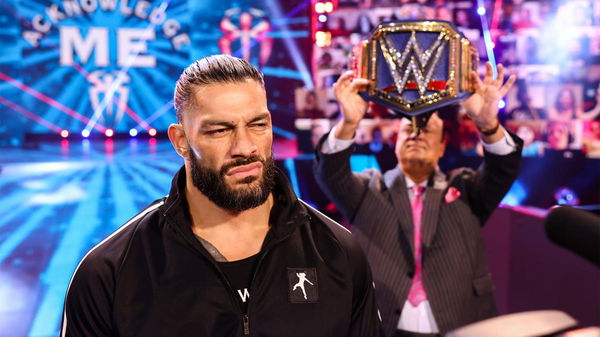 ---
---
WWE Universal Champion Roman Reigns and WWE Icon/Hollywood Superstar John Cena will have an epic showdown this Sunday at SummerSlam. This would be Reigns' chance to prove himself against the veteran.
ADVERTISEMENT
Article continues below this ad
However, this is not both superstar's first bout. They locked horns back in 2017. Back then, Cena decimated The Tribal Chief in a promo where the latter forgot his lines.
Cut to a few years later, Reigns has grown stronger physically and verbally as he and Cena indulge in a war of words every week on SmackDown. Although he had not revisited it, yet, to Roman the 2017 promo mishap was nothing but a learning experience.
ADVERTISEMENT
Article continues below this ad
"[I] was still trying to figure that stuff out, still living under the label of what WWE wanted me to be," Reigns told NYSports in a Zoom interview. He revealed earlier that his promos have been unscripted since his return last year.
"And now with me turning that completely upside down, and doing what I feel is right and doing what I want to do, and what makes sense to me and what's logical to me and showcasing the layers of the personality that I want to display."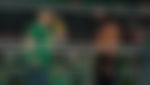 Truly, Reigns' promos are one of the key factors for viewership. His war of words with Cena drew the highest viewership for the blue brand since 2019.
Watch This Story: The Greatest Moments Wins Of WWE Legend John Cena Part 2
Roman Reigns is changing the definition for 'Top Guy' after John Cena left
Back in 2017, Roman was being ready to eventually replace John Cena. When he finally did, Reigns' character was extremely different from Mr. Hustle-Loyalty-Respect.
"I think I've absolutely changed up the dynamic of the top guy," Reigns said in a Zoom interview. "Being the face of WWE, and the way I've displayed it and the way that we've betrayed it."
ADVERTISEMENT
Article continues below this ad
"As opposed to lying about it and being this superman, bulletproof character who's got these flamboyant colors on," Roman took a dig at Cena's iconic gimmicks. "And come running out to the ring [and] everything's happy go lucky and saying a whole bunch of stuff with this loud charisma that doesn't really make that much sense, but sounded good because he had great energy."
However, Roman painted a character who was "very real and authentic." He showcased "the burden of what it's truly like to be the face of a billion-dollar company."
ADVERTISEMENT
Article continues below this ad
Who do you think will win at SummerSlam this Sunday? Let us know in the comment below.