Sami Zayn Reveals The Real Reason Behind His New Messy Look
Published 02/19/2021, 7:00 AM EST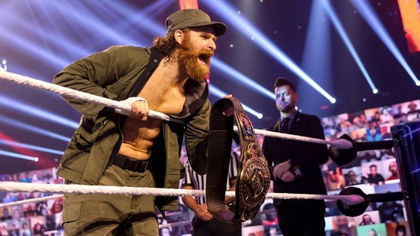 ---
---
When we look at Sami Zayn from last year, we can clearly see a difference. Not only has he changed from a baby face to a heel, but also his appearance has changed remarkably.
ADVERTISEMENT
Article continues below this ad
After losing the Intercontinental Championship to Big E last year, Zayn is hellbent on proving WWE is doing injustice to him. He has turned into a strange conspiracy theorist with his own camera crew to gather proof. This character, coupled with his new look, is building Zayn into one of the most hilarious heels of the company.
While speaking to Ryan Satin of Fox Sports, Zayn revealed his new shabby, unkempt look is not unintentional. Zayn also revealed his inspiration and motive behind the conspiracy theorist look.
ADVERTISEMENT
Article continues below this ad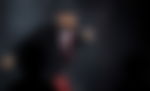 "I'm just coming undone. I'm looking shaggy and frantic and narcissistic, a conspiracy theorist who is deranged that thinks everyone is out to get him," Zayn said.
"It's actually more just cause I think I'm going bald and I've never had long hair. And I said, "Well, if you're ever going to do it, now's the time. I'm getting older. I'm starting to see it thin out a little bit."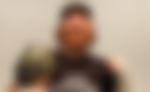 While his 'Great Liberator' gimmick and the look were compared to Fidel Castro, the real inspiration behind his look came from somewhere else.
What served as the inspiration behind the new look of Sami Zayn?
As the inspiration for the new unkempt look, Zayn looked up to two legends. One is from Hollywood and the other is from WWE.
"I don't know if you've ever seen the movie, Kingpin. Bill Murray's character in Kingpin and the big game when his hair starts going little by little. That was a bit of an inspiration for me. I wanted to have that look."
"Or Bret Hart from a more practical point of view, where he'd come out looking one way, but then as the match progressed he looked a different way. And it kind of gave off the effect that this person's going through hell and they're in a war," Zayn revealed.
However, Zayn believes this look "would not work as well" as a baby face. It is strange to him, "Like, it's something you would have heard in the 70s. 'Cut your hair, hippy.' But, it's 2021. How can this bother you?"
ADVERTISEMENT
Article continues below this ad
As a heel and conspiracy theorist gimmick, the look works in Zayn's favor. As Zayn describes it, "It looks like someone who's been holed up in his basement a little while, going down a YouTube rabbit hole, and now he's paranoid. Too much coffee. God knows what. That's kind of the aesthetic I'm going for a little bit."
This Sunday, at the Elimination Chamber pay-per-view, Zayn will take part in an elimination chamber match with five other superstars to determine the challenger for Roman Reigns' Universal title later that night.
ADVERTISEMENT
Article continues below this ad