"The Time Is Now" – Seth Rollins Subtly Hints at John Cena's Return on WWE SmackDown
Published 06/25/2021, 9:42 PM EDT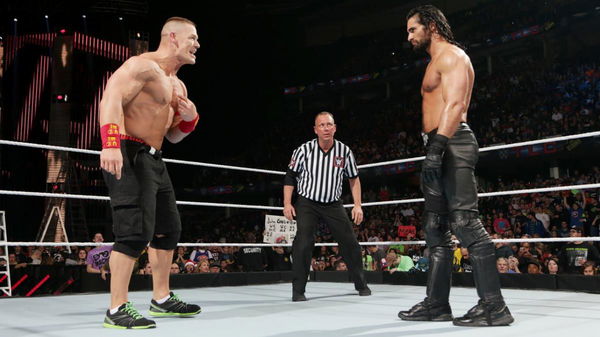 ---
---
Seth Rollins had a splendid start on WWE SmackDown (6/25) as he and Bayley got the victory over Bayley and Cesaro. Following this, Rollins had an audience with WWE Officials and made quite the statement on Roman Reigns and John Cena,
ADVERTISEMENT
Article continues below this ad
While Adam Pearce and Sonya Deville were grooving to Shinsuke Nakamura's coronation, Rollins made his way towards them. He started the conversation with "now is the time."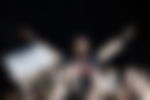 Pearce and Deville went straight to business. They asked him how they could accommodate Rollins, but the latter said it was the other way round.
ADVERTISEMENT
Article continues below this ad
The former World Champion talked about the much-awaited 'Championship address' of Roman Reigns on SmackDown. He then said, "If the subject happens to be his next challenger, then you're looking at him."
Rollins then went on to speak about why he would be the ideal challenger to his former SHIELD Brother. According to him, he's never been more prepared "mentally, spiritually, physically and more importantly, no one on the roster deserves the chance like he does."
Indeed, he made a valid argument, but Adam Pearce was not ready to decide in haste. Deville assured Rollins that they would take him into consideration when the opportunity presented itself.
A pleased Rollins walked away, saying "the time is now." The latter is an iconic line from John Cena himself. Is Rollins taking Cena's return rumor a little too seriously?
Watch This Story – WWE Superstars with the Fastest Submission Victories in WWE History!
Seth Rollins received praise from John Cena for working amidst the pandemic
Thanks to his main event stature, Seth Rollins has faced John Cena and Seth Rollins innumerable times, be it a title match or a non-title opportunity.
While WWE went into ThunderDome during the pandemic last year, Cena praised the wrestlers for their work ethic. The 16-time world champion especially mentioned Rollins.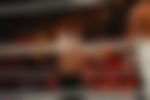 "John is someone that I respect a lot as a performer, but also as a human being, so for my name to be at the forefront of his mind when asked about that, as someone who is worthwhile, it means a lot coming from him," Rollins told People magazine last year.
"I just have a lot of respect for him, for what he's done for the industry, but also, he's a great dude. To be thought highly of by him is cool, I do appreciate that a lot."
ADVERTISEMENT
Article continues below this ad
Rollins and Becky Lynch also appeared with John Cena during the Doolittle premiere in the US. Hence, it is safe to assume Seth knows better about Cena than many.
Do you think Rollins knows when John Cena will be coming back? Let us know in the comments below.
ADVERTISEMENT
Article continues below this ad