WATCH: Sonya Deville Delivers a Fiery Promo Despite the Recent Tragic Incident
Published 08/22/2020, 10:02 PM EDT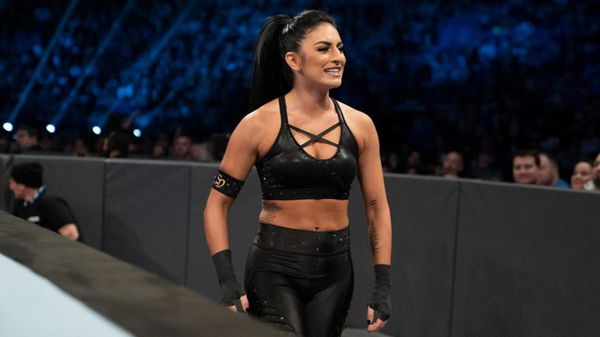 ---
---
The latest episode of SmcackDowm was characterized by the brilliance of the ThunderDome's visual wonder. A lot of fans reacted positively to WWE's latest effort. However, lying in the shadow of this all is Sonya Deville, who made an appearance following a traumatic incident in her personal life.
ADVERTISEMENT
Article continues below this ad
Barely a week ago, Deville was subject to a kidnap scare when an assailant broke into her house. Deville managed to escape and called the cops on the man. 
ADVERTISEMENT
Article continues below this ad
Shortly after this, Deville proved her resolve by showing up to SmackDown unopposed by the event of the week.
Sonya Deville and Mandy Rose were spending the night at the former's house in Lutz, Florida. Suddenly, the house alarm went off and she got up to shut it down.
She then realized that a door to her family room was open. Heading downstairs to investigate further, Deville found herself face to face with a man dressed all black and with his face covered by a mask.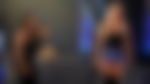 Realizing that he has some sinister intentions, Deville immediately fled. Grabbing Rose, the two went directly to the garage and sped away. In the car, they called 911, who immediately sent the police to deal with the situation.
Sonya Deville narrowly escaped a very dangerous situation
On the arrival of the cops, the man was found in the house, waiting. Apparently, he thought that Deville had run upstairs and was waiting for her to come down.
The man was identified and it was revealed that he was just 24 years of age. Deville soon found out that he was texting her on Instagram constantly with twisted messages.
He even sent her pictures of his genitals and threatened to harm her friends and relatives. The final message he sent to her was that he was waiting outside her house!
ADVERTISEMENT
Article continues below this ad
This is a perfect example of someone taking the anger, pain, and emotion of what happened to her and channeling it in a promo. Sonya Deville is an absolute star & incredibly strong #SmackDown pic.twitter.com/oIPYq21GAI

— Stephanie Hypes✨ (@StephanieHypes) August 22, 2020
ADVERTISEMENT
Article continues below this ad
This experience was definitely chilling for Deville and Rose. However, everything seems to be good now as the two Superstars head into their Hair vs Hair match.
Times could get much worse for the two as one of them is going to get their head shaved bald at SummerSlam.