Who's Next For Roman Reigns After WWE TLC 2020?
Published 12/21/2020, 9:39 AM EST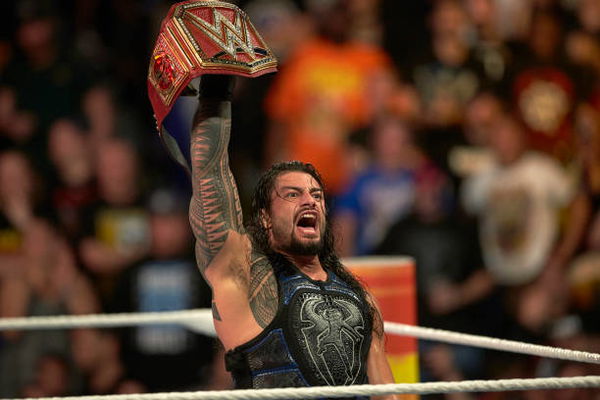 ---
---
Roman Reigns literally put an end to Kevin Owens' trials to become the next Universal Champion. At TLC, Reigns and Jey Uso showed incredible bouts of teamwork and proved why the Samoan Dynasty is on the rise. But what's next?
ADVERTISEMENT
Article continues below this ad
As of now, the only plausible opponent for Reigns is Daniel Bryan. Before Owens stood up to the tyranny, Jey Uso was initially attacking Daniel Bryan to establish 'supremacy'.
Jey Uso himself got initiated into the tribe as he attacked the former World Champion. However, the storyline got sidetracked.
ADVERTISEMENT
Article continues below this ad
Now that KO is seemingly out of the equation, Bryan can come in and confront the 'Tribal Chief' for the past attack. Daniel Bryan could have been the Intercontinental Champion if Jey Uso did not assault him in the backstage area during his match with Sami Zayn.
Another good new opponent for Reigns could be Murphy. He is fresh out of the grasps of Reigns' former SHIELD brother, Seth Rollins.
Murphy is yet to prove himself on the main roster. With the support of the Mysterio Family, Murphy could be a good challenger to Reigns. The added advantage of the family could make the Reigns vs Murphy feud all the more interesting.
Could Goldberg return to challenge Roman Reigns?
Back in WrestleMania, Goldberg was scheduled to defend the Universal title against Roman Reigns. However, Reigns withdrew at the last minute due to Coronavirus concerns.
Goldberg initially lost the title to Braun Strowman. However, he has not forgotten about the match as well. Goldberg told Bleacher Report, "That's a match that needs to happen.
ADVERTISEMENT
Article continues below this ad
"It's a match that's needed to happen for a very long period of time. I wish I would've been able to have that match 10 years ago.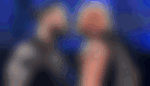 "People in hell want ice water, too. You can't have everything the way you want it, but I think I can still be a very formidable opponent for him."
ADVERTISEMENT
Article continues below this ad
The match might happen in the next year now that The Rock might not make it to face Reigns. Apart from this, Big E, Sami Zayn, and Rollins are also possible if not immediate opponents to Reigns.