"Worst Night of My Career" – Roman Reigns is Not Happy With His Coronation as The Tribal Chief
Published 10/02/2020, 8:44 PM EDT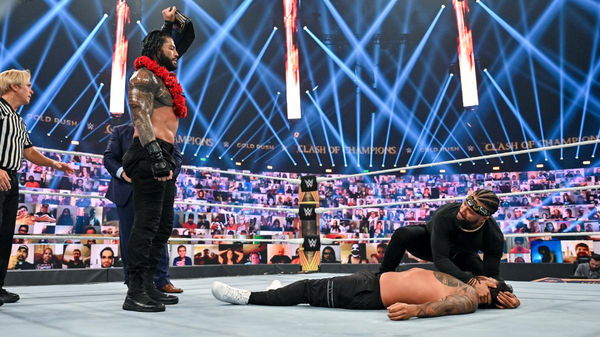 ---
---
WWE SmackDown started with the promised Roman Reigns segment and things were intense from the word go.
ADVERTISEMENT
Article continues below this ad
Interestingly, it was Paul Heyman who started the promo. He spoke about how he has known Reigns since the champion was just an infant. The "Tribal Chief" title was Reigns' destiny. After Peter Maivia, Sika, it is now Reigns' turn.
However, Reigns did not want Paul Heyman's words. All he cared about was his cousin, Jey Uso, who refused to call him his chief at Clash of Champions. He called Jey out to the ring to settle things between the family.
ADVERTISEMENT
Article continues below this ad
Jey Uso came out and said that Reigns "showed his true colors" at Clash of Champions but so did Uso. He would have beat Reigns for the title if Jimmy Uso had not interfered.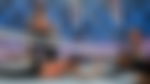 Roman Reigns reveals Clash of Champions was the worst night of his life and career
Roman Reigns cut him off midway and said Uso was wrong. Clash of Champions was "professionally and personally," the worst night of his career. All he wanted was to put Uso on the map.
The champion wanted to help Uso and put him in the main event. He wanted him to do something for his wife and kids. Reigns had always been there for Uso, even when Jimmy Uso was not. Even at the PPV, all Reigns wanted was a bit of respect.
Read more – "He Ripped It Clean off"- Roman Reigns Reacts to The Rock's Superhuman Strength
ADVERTISEMENT
Article continues below this ad
By defying him, Jey Uso "broke" Reigns' heart and disrespected their family. Even when he was speaking to his cousin, Uso was apparently staring at the Universal Championship. Annoyed by his obsession, the 'Big Dog' gave Uso another title shot at Hell in A Cell later this month.
However, before leaving the ring, Reigns warned Uso that "this match will have the highest stake that any match has ever had in WWE history." Jey Uso accepted the challenge happily.
ADVERTISEMENT
Article continues below this ad
We'll get more updates in the upcoming weeks.