WWE Superstar Believes Bad Bunny Did a Far More Superior Job Than Logan Paul In WWE
Published 08/25/2021, 11:23 AM EDT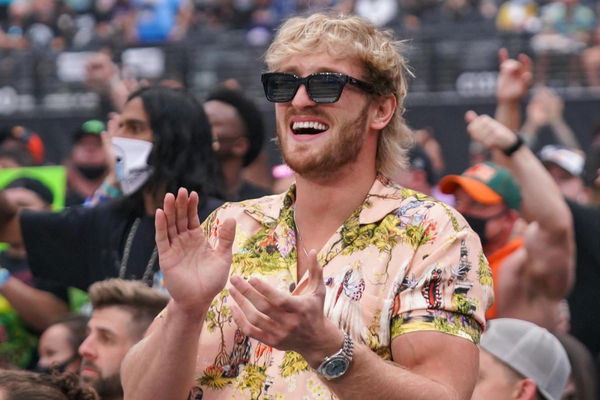 ---
---
Logan Paul is a controversial figure in the world of entertainment. He might have a cult following in a section of society, but he has created his own set of detractors through his actions. Recently, Paul was clicked having a good time at SummerSlam. However, a rather uncommon incident took place wherein as the camera zoomed in on him, boo's got louder.
ADVERTISEMENT
Article continues below this ad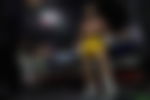 This certainly is not the reaction WWE was hoping for when they bought him in. Celebrities and WWE working together is a common trope for years now. The celebrities get seen amongst thousands of people and WWE pushes pro wrestling to the mainstream. However, this magic formula doesn't seem to work with Logan Paul and WWE should try to fix this as soon as possible. A lot of celebrities like Bad Bunny or even Stephen Amell have gotten over as wrestlers.
ADVERTISEMENT
Article continues below this ad
Yesterday prove that no matter what "celebrity" @wwe brings in, @sanbenito is the best, professional, and respected among my peers and fans.

— Lince Dorado (@LuchadorLD) August 24, 2021
Why Is Logan Paul not the perfect celebrity for WWE?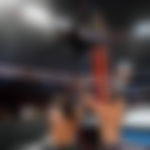 Logan Paul has had his fair share of run-ins with controversies. The YouTube sensation, along with his brother Jake, has often been on the wrong side of the people's opinions. On the other hand, Bad Bunny killed it during his stint in WWE. From the Royal Rumble to WrestleMania, the musician stayed true to the art of pro wrestling.
While it isn't new for WWE to get a controversial figure on board, recently the tide has been against Logan Paul. Creating nuisance with his neighbour, or taking practical jokes too far, being caught up in illegal activities. WWE surely needs to present him in a manner that can be beneficial for both parties.
Look man, I know these fans really well and I think they're still mad about what happened between you and me at Wrestlemania. Just issue a formal apology to me and I'm sure they'll be super nice to you next time. https://t.co/m7Lc9SjBo7

— Sami Zayn (@SamiZayn) August 24, 2021
ADVERTISEMENT
Article continues below this ad
Can WWE still salvage this with Logan?
We could deem Bad Bunny as an outstanding example of a celebrity being liked by the audience. He worked well against the heels and wrestled, too. However, in the case of Logan Paul, WWE can take an alternative approach. They could present Logan as a heel. His brief alliance with Sami Zayn already nudged him in that direction.
ADVERTISEMENT
Article continues below this ad
Since the audience already is against him, it is a great opportunity to use that to their advantage. Logan need not wrestle, but maybe just be allowed to speak on the mic and get heat. This may just give WWE their version of MJF.