WWE Superstar Teases a Union of Hurt Business and Retribution
Published 04/05/2021, 12:13 PM EDT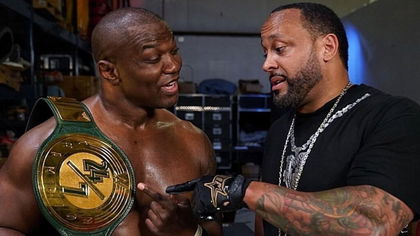 ---
---
Shelton Benjamin is best known for his work with "The Almighty" Bobby Lashley in The Hurt Business, and Mia Yim is a former TNA Women's Knockout Champion, currently signed by WWE Raw. The following thread of tweets shows a hilarious back-and-forth banter among two colleagues who are just having some fun.
ADVERTISEMENT
Article continues below this ad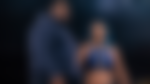 Mia Yim Invites Benjamin To Join Forces In WWE
ADVERTISEMENT
Article continues below this ad
On March 30, 2021, Mia Yim tagged Shelton Benjamin in a tweet where she wrote, "Hey Shelton Benjamin #WWERaw" with a GIF attached to it.
The GIF read "Join me, and together we can rule the galaxy," spoken by Darth Vader from "Star Wars: Episode V – The Empire Strikes Back" a fan-favorite movie.
The tweet extended a hand of friendship between The Hurt Business and Retribution.
Shelton Benjamin's Reply To Mia Yim
The former 3-time WWE Intercontinental Champion replied to Mia with a humorous tweet that read, "Mia Yim I have a better plan", and used a GIF.
The GIF is from the movie, 'Groundhog Day', where he is jumping off from a tall building, declining the invitation of Retribution.
Mia quickly replied to it with another GIF-infused tweet of her own which read, "Good", and used a GIF from popular television show, 'Game of Thrones'.
The GIF shows 'Cersei' speaking the word, 'GOOD', which marks Mia Yim's acceptance of Shelton Benjamin's offer and his jumping off a building.
As the fans were enjoying this friendly banter among colleagues, Benjamin replied with a GIF of his own which read, "You go first", and the GIF used is from the movie, '300'.
In the GIF, King Leonidas I is seen kicking a person into a humongous pit which shows that Benjamin is pushing Mia to jump off first, and even though there are no words in the GIF, true movie fanatics can tell you that King Leonidas is screaming, "THIS IS SPARTA".
Mia Yim's Final Tweet To Shelton Benjamin
Shocked by the betrayal, Mia tweeted a final message to Benjamin that read, "I'm taking my invite back."
Like the previous tweets, she used a GIF where a boy is taking away a necklace from a girl. So, this final GIF solidifies Mia's resolution to take back her initial invitation to rule RAW in the first tweet.
ADVERTISEMENT
Article continues below this ad
The fans thoroughly enjoyed the fun banter and Twitter meme war between two colleagues. Did you enjoy it as well?
Comment down below and let us know!
ADVERTISEMENT
Article continues below this ad