"They Said My Career is Over": WWE Legend Once Blew Away Joe Rogan While Sharing His 'Experience'
Published 05/11/2022, 12:30 PM EDT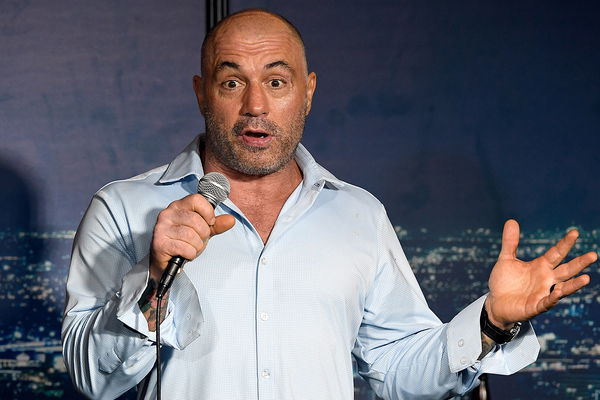 Joe Rogan has interviewed more than a dozen of celebrities from various fields on his podcast The Joe Rogan Experience. The UFC commentator mainly likes to talk about the sports industry, but he also talks about current events, comedy, politics, philosophy, science, and hobbies with a variety of guests.
ADVERTISEMENT
Article continues below this ad
Over the years, he has had many professional wrestlers in his show. Rogan himself got to know various stories of pro-wrestling when he had someone from the wrestling business. Surprisingly, the stories of wrestlers have always amazed him.
ADVERTISEMENT
Article continues below this ad
Sometime back, Diamond Dallas Page appeared in the Joe Rogan Experience podcast. He shared his infamous story of becoming a mega-star in WCW at 40+ years of age.
DDP said, "I'm the guy who wouldn't be caught dead doing yoga the first 42 years of my life. I didn't start wrestling till I was 35 and my career didn't take off till I was 41. The bottom line is they said my career is over when I was 42. I started doing what is today known as DDPY. Less than 3 months Joe, I was back in the ring. At 42 they say my career is over, at 43 I'm the world champ and that's like getting like the award Oscar."
Page was an extremely hardworking wrestler in WCW. Once his managerial days were over in the company, he got in the ring. DDP was the oldest rookie at the WCW power plant, which was a training school for future WCW wrestlers.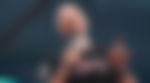 DDP believes in pure work ethics and WWE inscribed his Hall of Fame ring from inside with the words, 'Work ethic equals dream!' – DDP. He credits all this success to his now known DDP Yoga.
DDP tells Joe Rogan about working with the greats
ADVERTISEMENT
Article continues below this ad
Diamond Dallas Page was already 6 ft 5 inches tall, and many told him at a young age to try wrestling. However, Page settled for being in a managerial role until he turned 35 years old. Even though he started late, he wrestled the legends in the business.
Speaking to Joe Rogan, DDP said, "I was in match with Hogan, Flair and Sting, three arguably may be in the top five biggest names ever and I walk out the world champion. Ric Flair took a Diamond Cutter in the middle. Hogan gave me such a hug after, this is what this business suppose to be. There is someone like you who known would believe to ever be anyone could work so hard that they would become a world champion."
ADVERTISEMENT
Article continues below this ad
The world of professional wrestling has witnessed multiple moments which shocked the fans. The moments are like an ultimate underdog wrestler winning the world championship. DDP's story has inspired millions of other wrestlers out there who are starting late in the business.
Watch This Story:-  From Being An Ice Hockey Fan to Hunting: Brock Lesnar's Favorite Hobbies Outside WWE