'I'll Smash Anybody One-on-One' – Roman Reigns Calls Out Daniel Cormier
Published 04/04/2021, 10:36 AM EDT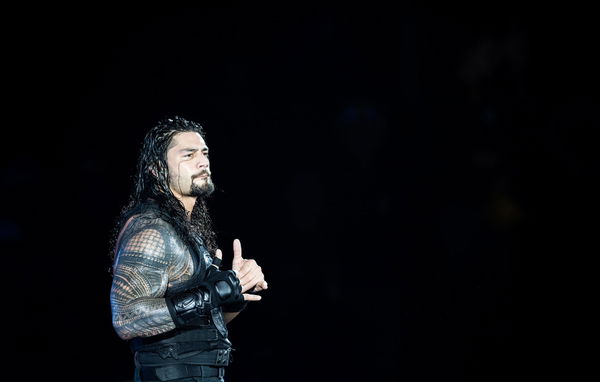 ---
---
Daniel Cormier is considered a legend in MMA and UFC circles. The former fighter was just the second man to win titles in two weight classes. The MMA veteran announced his retirement after he lost his trilogy fight to Miocic at UFC 252. While most would consider going up against such a legend to be a challenge, WWE superstar Roman Reigns claims he could beat the MMA star in a one-on-one fight.
ADVERTISEMENT
Article continues below this ad
Recently, Reigns sat for an interview where he was talking about his WrestleMania matches and about MMA as well. During the show, he spoke about how he would beat anyone in a one-on-one fight, whether it be Bryan, Edge, or even Daniel Cormier.
Given that both fighters are part of different sports and represent different promotions. Cormier seemed surprised when Reigns talked about him.
ADVERTISEMENT
Article continues below this ad
Is Daniel Cormier ready to take on Roman Reigns?
During the interview, Reigns was talking about how he prefers one-on-one matches over triple threat matches. He talked about being confident enough to beat up anyone in a one-on-one fight, including a certain MMA legend.
"I like one-on-one, to be honest, I'll smash anybody one-on-one, whether it's Daniel Bryan one-on-one, you know Edge one on one or D.C., I'll smash them all one-on-one." Reigns said.
"Get him from behind the table and back in the gym. Maybe, maybe he could have a chance. I don't know. It would be a short story I'll tell D.C."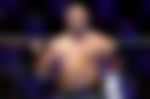 Reigns seemed pretty confident about the fact that he would easily win in a one-on-one match against Cormier. This caught Cormier's attention, and he retaliated on Twitter.
"Watch your mouth, Roman Reigns, I'll dance with the big dog!" Cormier said.
Roman Reigns' special counsel Paul Heyman quickly joined in, as he called out Cormier for tagging the wrong Reigns account and how Cormier would be lucky to even be an enhancement talent in the WWE.
Roman Reigns called out Cormier and wrote, "That announce table got him acting soft."
ADVERTISEMENT
Article continues below this ad
The feud escalated quickly when Cormier called out Reigns and Haymen, challenging them out for a match. He even reminded them that even though he is 42 years old, he is still good enough to beat him. To make it more efficient, Cormier also tagged Vince McMahon and Triple H.
"My advisor @arielhelwani is waiting by the phone. It's time to stop talking and let's make this real! I'm 42 years old with a bad back and I'm whippin' you any day of the week. Your move @VinceMcMahon @HHH this my yard, I'm the big dog!"
ADVERTISEMENT
Article continues below this ad
Seeing Cormier fight against Reigns at WrestleMania would be a treat for every MMA fan. However, it seems like a distant possibility.
For now, though, the Big Dog is focused on his WrestleMania match against Bryan and Edge while Cormier is busy behind the announce table.