"The Rock Could Be a Handful" – Former UFC Heavyweight Interested in a Boxing Match with Dwayne Johnson
Published 03/26/2021, 11:55 AM EDT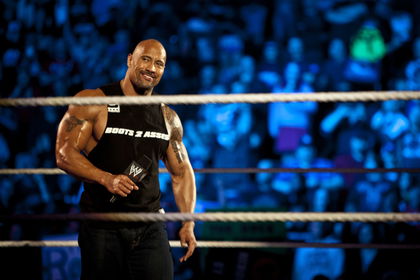 ---
---
Brendan Schaub is a former MMA fighter and a standup comedian. Ahead of fellow UFC fighter and noted boxer Ben Askren's highly publicized boxing match with YouTuber Jake Paul, Schaub invited him over for an interview.
ADVERTISEMENT
Article continues below this ad
There, they discussed whether they would face Dwayne "The Rock" Johnson in a future match. Notably, celebrity boxing matches have acquired a high-profile status in the recent past.
Considering their unlikely nature, they draw a lot of audiences from both the competitors' fanbases.
ADVERTISEMENT
Article continues below this ad
Askren first took the name of Will Smith or The Rock for future matches. Schaub, a former MMA fighter himself, said he does not want to do it.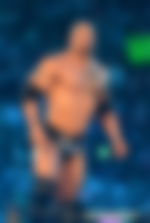 However, Schaub proclaimed, "The Rock could be a handful." To this, Askren replied, "He has never boxed! He's very large." Schaub agreed, "He's all sauced up!"
The duo further discussed fighting their best friends. Schaub does not want to fight one of his best friends, Joe Rogan, for money, "He's one of my best friends. I don't want to fight Rogen." Askren revealed, "my best friends are all wrestlers, I try to beat them up at some point in time." 
You can check out their full interview below –
Brendan Schaub may not, but is Ben Askren coming to WWE?
There were some speculations recently on how the former UFC fighter might be coming to WWE. In a recent interview, with Chris Van Villet, Askren revealed he has been to the WWE Performance Center recently.
"I went down there in October. It was fun; they were really cool… I left with an open door there." 
Askren is currently busy with his own amateur wrestling academy, but he praised the current operations of WWE.
ADVERTISEMENT
Article continues below this ad
"I'm running my Askren Wrestling Academy business, so I don't think it's something I would do full time. But I would be interested in doing a little something with them. I really like them, everyone there was really cool, and they run a really professional operation down there. It was awesome."
The Rock is also busy with his Hollywood career. A match might not be in the cards right now, but we never know what might happen in the future.
Will you watch the highly publicized boxing match between Jake Paul and Ben Askren? Let us know in the comments below.
ADVERTISEMENT
Article continues below this ad