"I'll Smash Him One on One" – Roman Reigns Issues a Challenge to UFC Legend Daniel Cormier
Published 04/01/2021, 9:15 AM EDT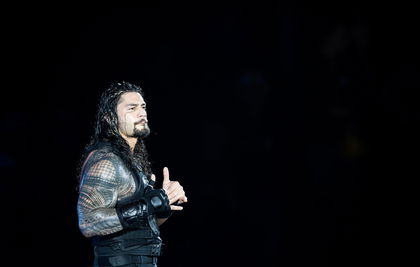 ---
---
WWE Universal Champion Roman Reigns is not shying away from challenges. Be it Edge, Daniel Bryan, or former UFC Heavyweight Champion Daniel Cormier, the "Tribal Chief" is ready to take on anyone in singles competition.
ADVERTISEMENT
Article continues below this ad
In a recent interview with ESPN's Ariel Helwani, Roman Reigns revealed he prefers singles competition to the likes of the triple threat and fatal-four matches. He said the only way "DC" would have a chance against him is if the latter starts training again.
"I like one-on-ones, to be honest," Roman said. "I'd smash anybody whether it's Daniel Bryan one-on-one, Edge one-on-one, DC, I'll smash him one-on-one. Get him from behind the table, get him back in the gym. Maybe he could have a chance. I don't know, it would be a short story."
ADVERTISEMENT
Article continues below this ad
The former UFC Light Heavyweight and Heavyweight champion, Cormier, is also a World Bronze Medalist in World Wrestling Championships. Although he did not get a position, he was also a six-time US World or Olympic Team member.
Cormier announced his retirement in 2020 after losing to Stipe Miocic. He now serves as an analyst and commentator for the UFC. Known for his love for wrestling, Cormier often talks about WWE and even briefly feuded with WWE Hall of Famer Booker T.
Why does Roman Reigns not like Triple Threat matches?
As we mentioned earlier, "The Tribal Chief" does not like multi-contender matches. As the "Head of the Table," Reigns does not like to lose control, and those matches do that exactly.
"There is going to be an element of control that I won't have," Reigns explained. "I can't take a second off. I have to be in control of the match 100% of the time. Otherwise, Bum A is going to beat Bum C, you know."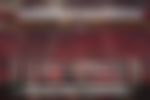 "I don't like the dynamic where Edge could beat Daniel Bryan or vice versa. The hard part for me is that everything, all this hard work, this control of running SmackDown, being the face of Fox (Network) on Friday nights, can be taken away from me, with no say from me."
ADVERTISEMENT
Article continues below this ad
While he agrees it will be a challenge, Reigns is looking forward to it. If/When he succeeds in WrestleMania, this diverse situation will solidify his reign as well as his stance as the "Tribal Chief" of SmackDown.
Who do you think will emerge victorious out of the much-anticipated bout between Reigns, Edge, and Bryan? Let us know in the comments below.
ADVERTISEMENT
Article continues below this ad