UFC Legend Daniel Cormier Reveals Why WWE Prefers Brock Lesnar as Champion
Published 03/31/2021, 12:37 AM EDT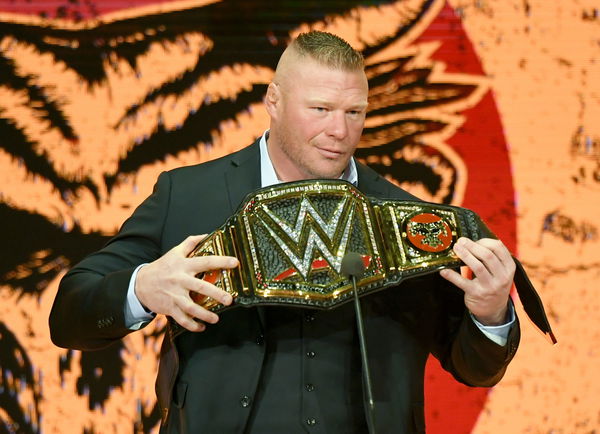 ---
---
We've often heard WWE is head over heels for Brock Lesnar. Despite being part-time, Lesnar held the Universal Championship for a record 500+ days! Even today, as most fans wonder why WWE goes all-in with Brock Lesnar, Daniel Cormier, a name synonymous with Lesnar's has an answer!
ADVERTISEMENT
Article continues below this ad
On the latest edition of ESPN MMA's DC & Helwani Show, Daniel Cormier talked about Francis Ngannou being a one-of-a-kind heavyweight champion. He even compared him to Brock Lesnar. That is when he revealed why the WWE prefers to keep the belt on the 'Beast Incarnate.'
"There's not many Brock's out here," – DC on Brock Lesnar
ADVERTISEMENT
Article continues below this ad
"I think this is the first time that UFC has had a guy that strikes that type of intrigue around the world since Brock [Lesnar]. Because there's not many Brock's out here," said DC. "That's why no matter what Brock does, WWE keeps putting the belt on because they look at Brock and you go, 'that's the heavyweight champion world,'" he continued.
Daniel Cormier believed Francis Ngannou has the look of a World Champion. He said there are people like him and Miocic out there, but there is quite nobody like 'The Predator.' He said a Champion isn't somebody you resonate with. Ngannou fits perfectly in that category, just like Brock Lesnar.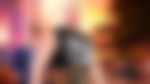 ADVERTISEMENT
Article continues below this ad
It's a no-brainer that Lesnar is money as WWE knows Lesnar's name can draw. Just combine his name and reputation with the 'Beast' look he has; you've got a World Champion unlike any other. 'DC' believes the same with 'The Predator'.
He said, "You get that with Francis, a big guy that seems like he doesn't belong of this world. And with his fighting ability, combined with the physical looking attributes, he could be as big as any Heavyweight Champion UFC has ever had."

We completely agree with what DC has to say. A larger-than-life, dominant, and bada** character is a far greater attraction than someone you can resonate with. That being said, would you like to see the 'Beast Incarnate' win the WWE or Universal Championship again? Let us know in the comments below!
ADVERTISEMENT
Article continues below this ad