In a recent post on Twitter, WWE Champion Drew McIntyre took a huge shot at UFC Champion Conor McGregor which sent all fans into a frenzy.
On an Instagram post, a picture of McGregor holding both UFC and WWE Championship Belts was posted.
The caption asked fans if McGregor was ever going to 'billi strut' in WWE.
Later, WWE on BT Sport posted a screenshot of the same on Twitter. This caught the attention of Drew McIntyre, and he was having none of it!
He later tweeted the following response.
Big man @TheNotoriousMMA picking a fight with ANOTHER 70 year old, you couldn't drop a guy in a pub, you have no chance against Vince. You're just the latest guy thinking he can have his PR team stick my title on his shoulder & walk into our world. Stick to whiskey McTapper https://t.co/kwgt0EKdAa

— Drew McIntyre (@DMcIntyreWWE) July 2, 2020
McIntyre thought that taking this picture was a cheap PR stunt by McGregor.
He also criticizes McGregor for picking a fight with Vince McMahon instead of someone his own age.
Drew McIntyre was obviously offended by the post. His title on someone else's shoulder for PR purposes just wasn't going to fly with him.
This could hint at Conor McGregor joining WWE in the future
The question of Conor McGregor joining WWE has been debated quite a bit over the years.
The cold-blooded Irishman likes the "real fighting experience" UFC has to offer.
He is still pretty much at the peak of his career.
However, fans still wonder whether he will ever decide to take his talents to the WWE.
While we aren't promoting any rumors, McGregor's picture may in fact state that he has his eyes on WWE in one way or the other.
We shouldn't speculate his arrival in the near future, however, as it may just be a PR gimmick as McIntyre points out.
However, it would be quite exciting seeing a WWE Champion vs UFC Champion match between the two superpowers in McIntyre and McGregor.
McIntyre's insulting words on Twitter will undoubtedly have a response from McGregor, who is bound to come back big time.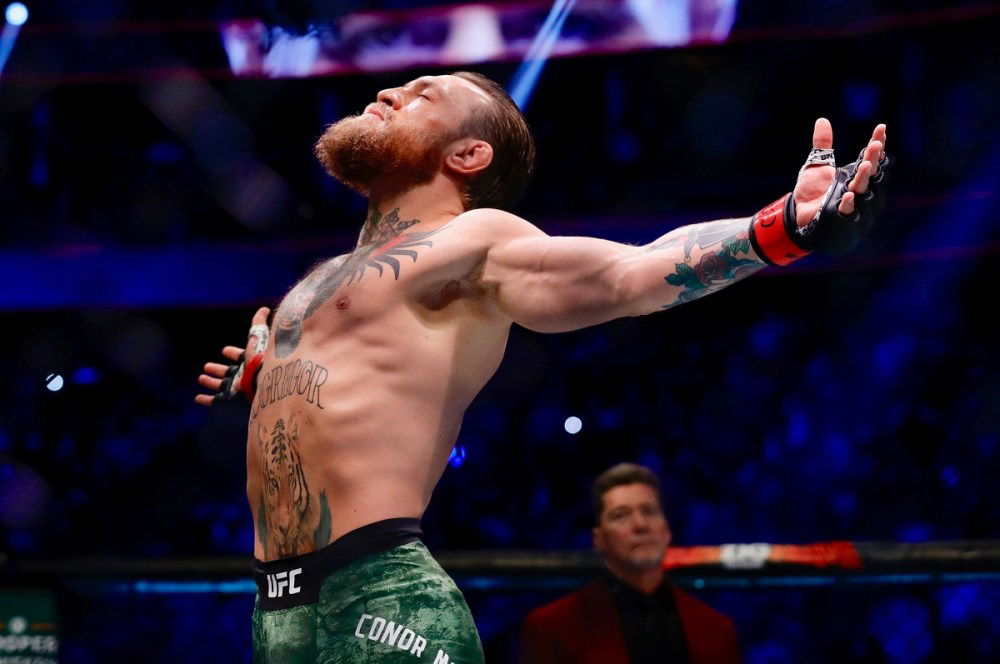 Although we may not get a physical feud, we will have the pleasure of watching a WWE vs UFC trash talk battle which is more than what we could ask for right now.