Samoa Joe Details Facing WWE Legends Brock Lesnar and Kurt Angle: "Trust Me, You Are Dealing With Predators Just a Slightly Different Species"
Published 01/15/2022, 11:30 AM EST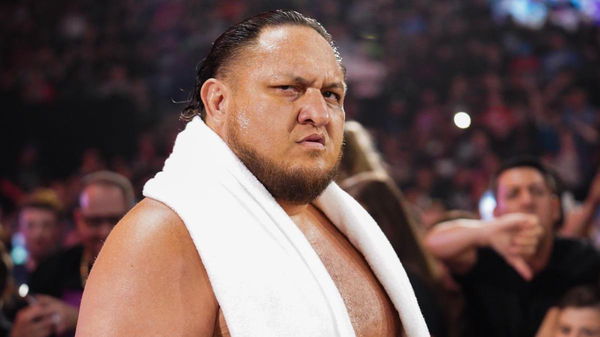 ---
---
"The Samoan Submission Machine" Samoa Joe is a recognized face in the wrestling world. He has worked with almost all major wrestling companies since his debut in 1999. He has spent most of his time in TNA and the Independent circuit. 
ADVERTISEMENT
Article continues below this ad
He also spent some time in WWE and is the only 3-time NXT Champion till now. His work in Ring of Honour is also notable. Wrestling fans consider his five-star rated match with Kenta Kobashi in 2005 a spectacle. It was the match of the year.
ADVERTISEMENT
Article continues below this ad
Joe recently appeared on The Kurt Angle Show hosted by Kurt Angle and Conrad Thomson. They discussed various topics throughout the show. 
Samoa Joe calls Kurt Angle and Brock Lesnar two different predators.
During the show, Thomson was curious to know Samoa Joe's opinion on the wrestling style of Kurt Angle and Brock Lesnar. Joe has faced both Kurt Angle in TNA and Brock Lesnar in WWE. 
Joe said, "I like Kurt (Angle) and Brock (Lesnar). Kurt's an efficient cougar, like an efficient panther, he is a feline predator. Like quick kill, real slick, fastest. I've been around few world-class wrestlers of my time. Kurt's still got that nice little drop double that just comes out of nowhere, real fast and real quick stuff."
"Brock's just Boxer Rampaging Bull ['Raging Bull' Jake LaMotta]. He's the juggernaut, and he runs straight through things. What he can't out-technique, he will out-power. So I think that's the best way to describe the difference between Kurt and Brock is that, trust me you are dealing with predators just a slightly different species."
Joe has the ultimate respect for both superstars. It is really nice that we got to see Samoa Joe facing Angle and Lesnar in his career. Angle and Lesnar both already have faced each other in the past during the Ruthless Aggression Era. Angle and Lesnar have also given us some memorable matches and segments.
What's next for Samoa Joe?
ADVERTISEMENT
Article continues below this ad
On the show, they also asked Joe if he has any checklist of wrestlers he wants to face, as he has done it all in the wrestling industry. Joe replied, "I'm leaving that as the goal's open because, obviously, you know they change as the wind does."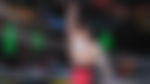 Joe's second run in NXT was a short one. He defeated Karrion Kross for the NXT Championship at TakeOver 36. However, he relinquished the title because of an undisclosed injury. Samoa Joe was recently released from WWE. He was last seen working in WWE talent scouts department. 
ADVERTISEMENT
Article continues below this ad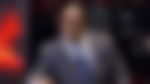 Now, as he is a free agent, once again we wish to see Joe in another promotion for some in-ring action. Where do you think Joe will go? Will he be on the independent scene, Impact Wrestling, NJPW or AEW?