"Stay in Good Health..Enough Is Enough": 73-Year-Old Ric Flair's Remarks on 'Another Match' Draws Sarcastic Reactions From Fans
Published 01/19/2023, 8:00 AM EST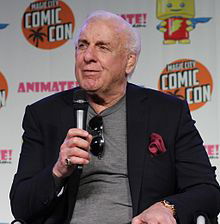 Ric Flair has been a part of the wrestling universe for as long as one can remember. Furthermore, his legacy is one that spans over 5 decades. Not only that, but he has also been the winner of the Royal Rumble in the 1990s. However, this Hall of Fame inductee has also been famous for a range of other things in the past. Ric Flair is popularly known to have feuds with several other wrestlers. These include Hulk Hogan, Becky Lynch, etc.
ADVERTISEMENT
Article continues below this ad
Well, something else that happened recently has shocked the internet. Ric Flair was featured on the latest episode of the 'To Be The Man' podcast. In the conversation, the 30th anniversary of WWE's RAW came up. Therefore, the conversation also steered to him performing in one more match. During this time, Ric Flair revealed something that has particularly made fans happy. Well, let's take a look at exactly what happened.
Take a look at what Ric Flair had to say about his wrestling career!
ADVERTISEMENT
Article continues below this ad
Flair doesn't have the desire to wrestle
Amongst other things, Ric Flair was also asked about his desire to wrestle. Furthermore, when asked what his plans were, he stated that he doesn't wish to wrestle.
"I don't know why they keep saying I'm begging for another match. What I have said to you repeatedly is I wish I could redo that match." Furthermore, Flair also stated that he was not begging for another match.
"I don't want to wrestle again. I have no desire and I wish I had that match to do over again is what I've said repeatedly."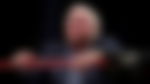 Therefore, he has made it clear that he is not hoping for another match. What's more, Flair also spoke about the current situation at WWE and Stephanie McMahon's time there.
"Yes, and actually disappointed," Flair stated. "I like Stephanie a lot. I just put up a tweet yesterday. She is one of the 10 best heels in the history of the business."
Fans react to news about Ric Flair
Basically, fans have taken to Twitter yet again. Most fans are ecstatic about this news of Ric Flair. Furthermore, they also believe that this should have happened a lot earlier.
Let's take a look at some of the top comments from fans!
Loll probably had to say that so he can be on RAW XXX(but from Dark Side Of The Ring) XXX is Ric's specialty

— 🇨🇦 (@Jayyo250) January 18, 2023
Can he just go away already? He's become a complete parody

— Chad (@chadtrojanfan) January 18, 2023
Translation "I reached out to see if anyone would be interested in me having a match on their program and no one got back to me"

— Dale Marsh (@Dale415) January 18, 2023
Wait until tomorrow and Naitch will probably have a different answer.

— NMMan (@NMMan) January 18, 2023
ADVERTISEMENT
Article continues below this ad
The feeling is mutual. Stay retired and in good health, dude. Enough is enough.

— Jake Jackson (@cleverwackyname) January 19, 2023
ADVERTISEMENT
Article continues below this ad
So, do you agree with any of them? Furthermore, what do you feel about his decision not to want to wrestle again?
Watch this story: Oldest Wrestlers to Hold the WWE Championship