Stone Cold Steve Austin Recalls The Undertaker Getting Mad at Him for a Heart-Melting Reason
Published 01/10/2022, 7:30 AM EST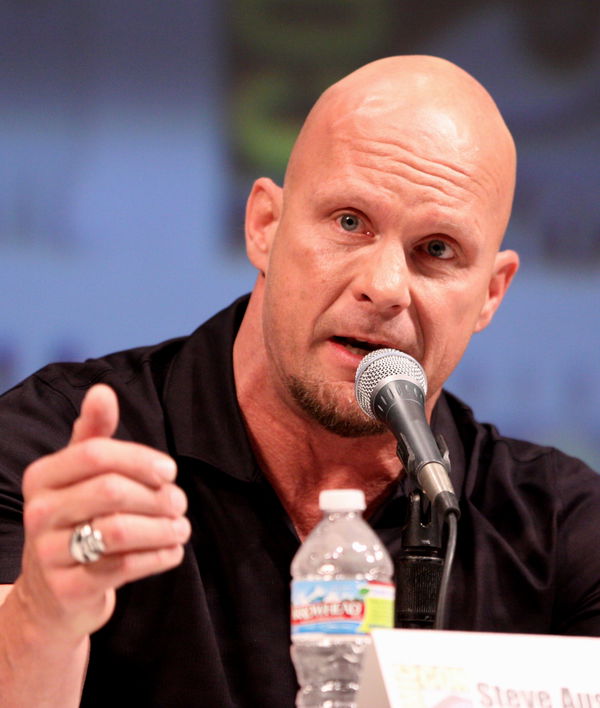 ---
---
Stone Cold Steve Austin and The Undertaker are two of the greatest wrestlers who have ever stepped foot inside the ring. To date, whenever they enter the squared circle, fans go wild and give them standing ovations. Both legends still can pull a full show just by their presence in the arena. 
ADVERTISEMENT
Article continues below this ad
The Undertaker retired in the year 2020 after his match against AJ Styles in a cinematic style boneyard match at WrestleMania 36  and is now living a happily retired life. Steve Austin, who retired in 2003, is now a TV Host and has hosted many popular shows. The current popular show he is associated with is called "The Broken Skull Sessions".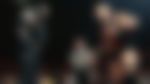 ADVERTISEMENT
Article continues below this ad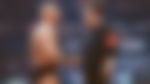 Stone Cold Steve Austin's Hell In a Cell match against The Undertaker
Stone Cold discussed his favorite match against The Undertaker. He immediately felt a sense of nostalgia for a few seconds, remembering the Attitude Era days. He talked about having a few great high-profile matches with the Phenom. Austin said, "Probably Hell in a Cell would be one most people remember. I got knocked out in that match. I don't remember the second half of that match. It wasn't my best performance because I got flashed."
It seems Austin does not consider the Hell in Cell match his best against The Undertaker. Austin's favorite match is not against The Undertaker, but the one where he teamed up with the legend.
The match Stone Cold, referred to, was a house show at Pennslyvania, probably at Hershey's. The match was a 6-man tag team where Stone Cold and The Undertaker were a team with a third wrestler whom Austin did not remember.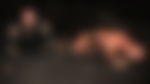 Stone Cold had just returned from his neck injury, which he picked up against Owen Hart at SummerSlam 1997 and the company was putting in-house show for practice, for his return to action on televised shows.
Austin said, "And I wasn't supposed to go out there and take very many bumps, but due to the excitement of the crowd and Austin 3:16 shirts I said, 'Man I have to go in there and take a bump. So I tagged in, ran a highest spot, took a couple of bumps, and tagged out. As the other guy went into the ring, I stepped on to the apron and Undertaker looked at me with that look, that only he can give and said beneath his breath, 'WHAT IN THE HELL DO YOU THINK YOU ARE DOING?.'"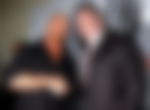 Why is this match Stone Cold Steve Austin's favorite?
The aforementioned rhetoric showed Steve Austin that The Undertaker cared about his fellow wrestlers even between the matches. Austin could have injured himself again during that house show match and Taker, with all due care, told Austin in his own way to go easy or else he would injure himself again. 
ADVERTISEMENT
Article continues below this ad
Austin thought this gesture was a spirit of fair play. This might be the reason everybody respects The Phenom so much, not only in the WWE but across the pro-wrestling industry.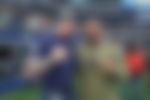 The wrestling stories of the wrestlers are always fun to hear, especially the wrestlers from the attitude era. It gives the fans some insight into how the wrestlers are behind the curtain. Stone Cold Steve Austin right now is with WWE, making appearances on televised shows, and also on the WWE Network interviewing retired and current wrestlers on Broken Skull Sessions. As with The Undertaker, it is unclear if he will ever make a return to action.
ADVERTISEMENT
Article continues below this ad
We hope both wrestlers are enjoying their life after retirement.
Watch now:- Vince McMahon to The Rock: the biggest rivals of WWE legend Stone Cold Steve Austin