Who Ended Brock Lesnar's 503-day WWE Universal Championship Reign?
Published 01/15/2022, 10:00 AM EST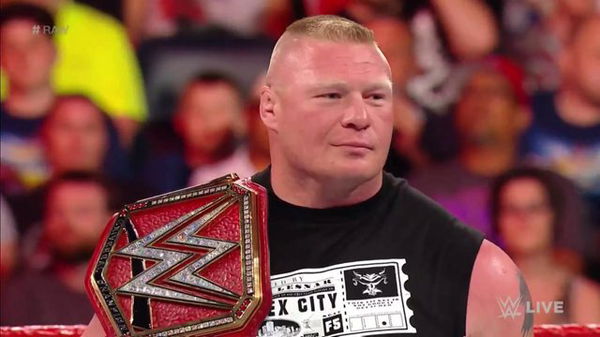 Brock Lesnar is a name that needs no introduction in the pro-wrestling world or the MMA world. He has accomplished so many things in his career and has won accolades across sports.
Lesnar won the King of the Ring tournament quickly after his debut, earning a shot at the WWE Undisputed Title. He defeated The Rock for the championship. Lesnar is the youngest WWE Champion (25 Years) in the company's history. He won the World title 126 days after his debut.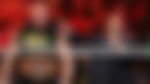 ADVERTISEMENT
Article continues below this ad
However, Lesnar left the company in 2004 after having his last match against Goldberg at WrestleMania 20. He spent a couple of years at NJPW and won their IWGP World title. Then in 2007 Lesnar announced that he will enter the Octagon and joined UFC in 2008. He also won the UFC Heavyweight Championship. 
Lesnar returned to WWE in 2012 and was unstoppable. Lesnar is a six-time WWE World champion and a 3 time WWE Universal Champion. His first reign as WWE Universal Title was a record 503 days in WWE. He also broke the 21-0 WrestleMania streak of The Undertaker at WrestleMania 30. 
The Longest WWE Universal Championship Reign.
Since Brock Lesnar has returned to WWE in 2012, he has won world titles multiple times in the company. His most dominant championship reign was the WWE Universal Championship Reign for 503 days (beginning on April 2, 2017, and ending on August 19, 2018). He won the title after defeating Goldberg at WrestleMania 33. 
Lesnar defended his title 13 times during this period. His first title defense came in July 2017 at Great Balls of Fire PPV against Samoa Joe. Brock Lesnar retained the title defeating Samoa Joe at the PPV. Later, he again defended the title against Joe at a House show where he won again.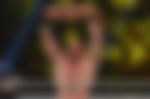 His most prominent title defense was in the Fatal 4-way match at SummerSlam 2017. He defended the title against Roman Reigns, Samoa Joe, and Braun Strowman. The critics and fans extolled this match. Subsequently, he defended his title against Braun Strowman in the following months, with Kane also being added to the match at Royal Rumble.
He defended his title at WrestleMania 34 against Roman Reigns. They both clashed again at Crown Jewel Saudi Arabia PPV in a Steel Cage Match with Lesnar defending the title again.
Roman Reigns finally ended Lesnar's Universal Championship reign at SummerSlam 2018 after pinning him in the middle of the ring. The reign was the sixth-longest world championship reign in WWE history and the longest since 1988.
Lesnar after that won the Universal title 2 more times, combining a total reign of 688 days. Many people criticized the 503 days Universal Championship reign of Lesnar and called it predictable and boring.
Lesnar also won the WWE Championship twice meanwhile. After losing the title to Drew McIntyre at WrestleMania 36 in 2020, Lesnar did not sign a contract with WWE till 2021.
Lesnar returned at SummerSlam 2021 with a different look and had a beard and ponytail. He was set to face Roman Reigns for the WWE Universal Title match at Crown Jewels Saudi Arabia 2021 PPV. However, as Reigns could not be at the event, Lesnar competed for and won the WWE Championship on the WWE DAY 1 professional wrestling live event.
Fans and critics have already appreciated him as a face and they are loving this version of Brock Lesnar. Lesnar is now set to defend the WWE Championship against Bobby Lashley at Royal Rumble 2022. It is a dream match happening after a long time. But he is not yet done with Roman Reigns.
Roman Reigns' record as Universal Champion.
Roman Reigns is one of the best heel wrestlers in today's time. His Tribal Chief gimmick is very much appreciated by critics and the fans. Roman Reigns is the heart of SmackDown right now. He is a three-time WWE World Champion and a two-time Universal Champion with his current reign being the second.
Reigns was supposed to face Goldberg at WrestleMania 36 for the Universal Title. But because of covid Roman decided not to take part in the match for his and his family's safety. 
He returned again at SummerSlam 2020 attacking the new Universal Champion "The Fiend" Bray Wyatt, and Braun Strowman after their match for the title. On the next episode of SmackDown, he aligned himself with Paul Heyman and turned heel.
ADVERTISEMENT
Article continues below this ad
One month later, Roman defeated "The Fiend" Bray Wyatt and Braun Strowman in a triple threat match for the Universal Championship.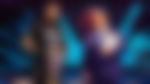 Since then, The Head of the Table Tribal Chief has been a dominant Universal Champion and has defended the title many times. He has had title defenses against Jey Uso, Kevin Owens, Edge, Daniel Bryan, Cesaro, John Cena, Brock Lesnar, etc. 
ADVERTISEMENT
Article continues below this ad
Watch this story:- Roman Reigns Destroys Seth Rollins' Legacy: 'If I Wanted to Choose a Megastar from Raw, I Would've Chosen Your Wife'
As of now, Roman Reigns has surpassed 500 days as Universal Champion. He will defend the title against Seth Rollins at Royal Rumble 2022. Roman has made the Universal Title prestigious in WWE. The Universal Title has become a symbol of SmackDown. Who do you think will dethrone Roman Reigns? Will it be at Royal Rumble or The Tribal Chief will hold the title till WrestleMania?