XBOX Announces 'Ultimate Game Sale'
Published 08/19/2020, 7:00 AM EDT
---
---
The launch of Xbox Series X is just around the corner and we can't contain our excitement. While Microsoft hasn't revealed any particular date yet, it has been very successful in picking up steam. Xbox Series X is being regarded as the 'fastest, most powerful console ever'.
ADVERTISEMENT
Article continues below this ad
To make use of the new features that the Xbox X offers, Microsoft also plans on releasing exclusive games. However, this is also a way of winning the battle of preferences.
With PS5 also coming out around the same time, both consoles have offered exclusive games. Microsoft has lined 'Halo Infinite' and 'As Dusk Falls' (just to name a couple) as exclusives that will make their way to the new-gen console.
ADVERTISEMENT
Article continues below this ad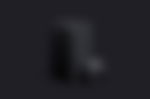 XBOX: Ultimate Game Sale
Microsoft launched the 'Ultimate Game Sale' on the 14th of this month and it will conclude on the 24th. So, you have 10 good days to make use of discounts to bolster your collection.
Microsoft is aware of how close these discounts are to the consumers. Keeping that in mind, they have put over 500 games on sale. You can enjoy up to 65% off on games while sitting on your couch. A pretty sweet deal, isn't it?
Some magnificent titles are up for grabs. These titles have been fan favorites. The discount is just a way of reminding the players that there are titles they have been missing out on.
And before the next-gen console makes its appearance, it will be a good idea to give them a shot.
Call of Duty: Modern Warfare
Forza Horizon 4
Red Dead Redemption 2
Maneater
The Sims 4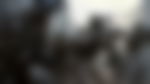 It's not possible to state all the games that Microsoft has slapped a slashed price tag on. But one of them is the second fastest-selling game in the United States this year (Call of Duty: Modern Warfare) while the other is one of the finest open-world games (Red Dead Redemption 2) released by Rockstar Games.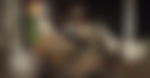 ADVERTISEMENT
Article continues below this ad
In addition, PC gamers are in for a ride. A series of PC games have also been put on display with discounted prices.
ARK: Survival Evolved
Forza Horizon 4 Standard
Human Fall Flat
Will More Discounts be Available Soon?
ADVERTISEMENT
Article continues below this ad
With the launch of the Xbox Series X inching closer with every passing week, Microsoft has a number of deals in store for us. Be that as it may, this sale could also have been triggered considering the COVID pandemic. It has rendered our lives quite dull, but video games and healthy discounts are what have kept us going.
It's safe to assume that Microsoft will come up with more such deals and discounts to make sure that it shifts the poles to its side. Works for us, doesn't it?
Trending Stories