Xbox Chief Expects 'Lower Priced Ecosystem' with xCloud
Published 10/25/2020, 6:40 AM EDT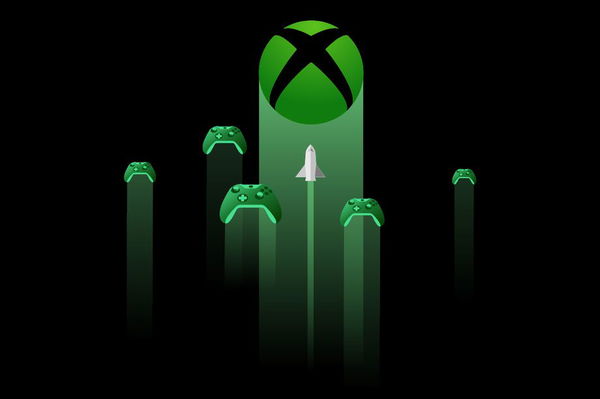 ---
---
Xbox joined the cloud gaming race back in 2018 when Microsoft had announced 'Project xCloud' at the annual E3 event. Microsoft has come a long way since then and also have rebranded 'Project xCloud' as 'xCloud' as it becomes a reality. Xbox released the beta edition of xCloud in November 2019 and finally launched the service for Xbox Game Pass Ultimate on September 15, 2020.
ADVERTISEMENT
Article continues below this ad
The service allows players to access a large library of games on the Xbox servers remotely, using the cloud. Xbox head Phil Spencer had shown a demo of the service back in 2019. He played Forza Horizon 4 on an Android phone using an Xbox controller which no one thought possible a few years ago.
ADVERTISEMENT
Article continues below this ad
Gamers are already hailing 2020 as the best year for them. However, keeping the launch of the next-gen Microsoft consoles aside, Phil has more splendid news for Xbox fans. He wants to carry the momentum over to the next year. He also feels that with these plans, Microsoft will become the frontrunner in cloud gaming services, leaving competitors like Amazon's Luna behind.
xCloud might get TV streaming sticks to run Xbox games by 2021
Phil Spencer recently gave an interview to Stratechery in which he talked about the future of xCloud as well as its connection to the Game Pass. He said they expect to develop TV streaming sticks that would enable xCloud on TVs rather than being limited to computer screens and smartphones.
"I think you're going to see lower priced hardware as part of our ecosystem when you think about streaming sticks and other things that somebody might want to just go plug into their TV and go play via xCloud."
Spencer also feels that they can experiment with the service by bundling it with the pass or make additional tiers to the game pass.
ADVERTISEMENT
Article continues below this ad
"You could imagine us even having something that we just included in the Game Pass subscription that gave you an ability to stream xCloud games to your television and buying the controller." 
Microsoft plans to bundle all their services together using the All Access which currently includes the Ultimate Pass and the next-gen Series X and Series S. However, he expects that they can also include the TV stick in there by next year.
Microsoft has also partnered up with Samsung, which means fans can soon expect the service integrated in Samsung TVs as well. Additionally, they are also running tests to find solutions to run the platform on iOS devices.
ADVERTISEMENT
Article continues below this ad
From the looks of it, it definitely seems like the fun for Xbox fans doesn't stop with the launch of the Series X and Series S consoles. They will also have the convenience of playing their favourite games on TV without carrying the bulky hardware by 2021.